15/10/2021
IDEKO commits to technological leadership at the Leaders in Tech 2021 forum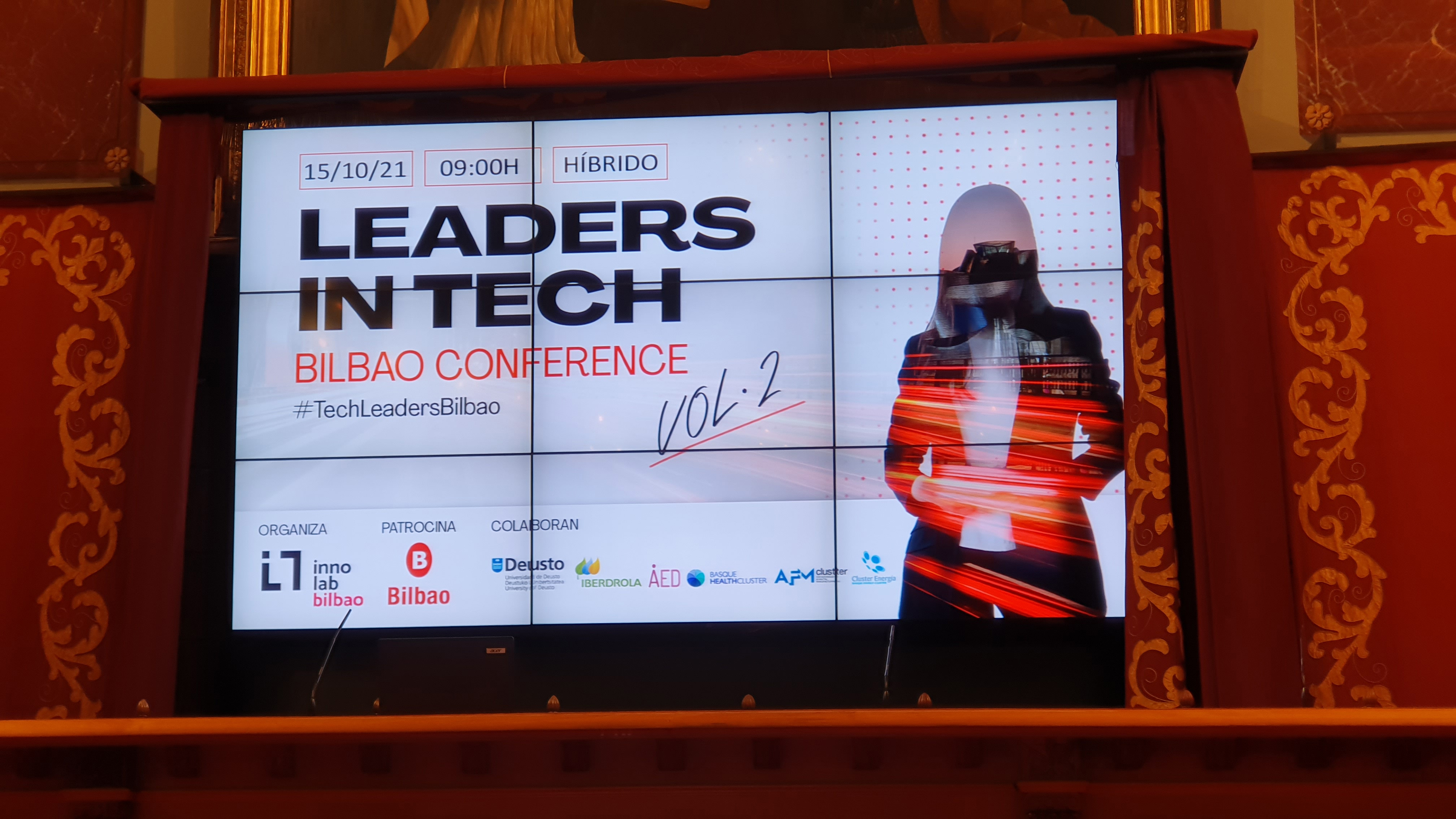 The general manager of the research centre, Nerea Aranguren, is taking part today in the round table 'Technologies of the Future in Industry', as part of the second edition of the conference attended by leading figures in science, technology and innovation.
Innolab Bilbao organises this event that helps to make visible and recognise the impact of women in the technological field.
IDEKO, technology centre specialising in Advanced Manufacturing, is committed to excellence in human capital and equality between men and women through promoting technological and scientific vocations and providing incentives to make women more visible in the industry.
Nerea Aranguren, general manager of the BRTA (Basque Research and Technology Alliance) member IDEKO, is one of the leading figures in science, technology and innovation attending the second edition of the Leaders in Tech conference, held today at the Paraninfo of the University of Deusto.
Specifically, the head of IDEKO is taking part today, Friday 15th October, at 10:00 a.m. in a round table discussion entitled 'Future Technologies in Industry'.
"Prominent technologies such as artificial intelligence, additive manufacturing, and predictive control and maintenance systems in production processes will play a key role in defining the future and transformation of the industry in the coming years," explains Aranguren.
Along with Aranguren, the round table is attended by Naiara Zubizarreta, director of the Spanish Association of Additive Manufacturing and 3D Technologies (ADDIMAT), Amagoia Paskual, CEO of ADDILAN, and Leire de Olabarria, sales director of Automation Devices (INGETEAM).
Health, industry and energy
Following the success of its first edition, the Leaders In Tech conference once again is the meeting point for leading women in science and innovation who, on this occasion, showcase the latest technological advances and use cases that are transforming the technological and business landscape in three strategic sectors: health, industry and energy.
Organised by Innolab Bilbao, with the support of the Bilbao City Council, the event originated with the aim of helping to make visible and recognise the impact and research work of women in the fields of science and technology.
The 2021 conference will be attended by more than 20 leading individuals to form the perfect mesh between public and private agents from the business ecosystem and the scientific-technological field.
The event is also attended by prominent figures such as Teresa Riego, Secretary General for Innovation of the Ministry of Science and Innovation of the Spanish Government, and Ángeles Santamaría, CEO of the Board of Directors of Iberdrola Spain.
The winners of the Ada Byron Awards 2021, organised by the Faculty of Engineering of the University of Deusto, will also be present.