04/03/2019
ZAero project has been selected as finalist in JEC innovation awards 2019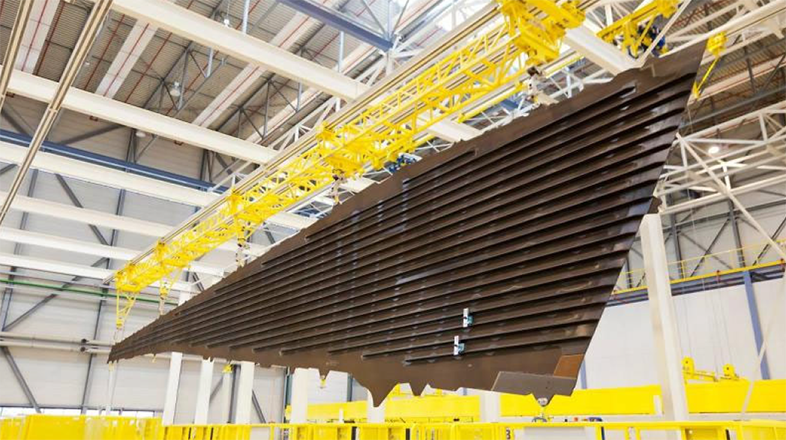 The IK4-IDEKO technology center has a prominent participation in the nominated project, which focuses on Zero-Defect Manufacturing

ZAero initiative aims for winning the award in the category of "Aeronautical processes"

The winners will be announced during the upcoming JEC World 2019 fair, which will be held in Paris from March 12 to 14


ZAero project, which aims at the development of inline quality control methods for carbon fibre parts production (CFRP) and a decision support system, has been selected as finalist by JEC Company.

Every year JEC rewards the best cutting-edge and ingenious projects using composites to their full potential. Winning this prize, will give ZAERO a worldwide recognition thanks to a high quality, established brand. This year, ZAero project has been recognized by a prestiogious international jury of experts, from more than a hundred applications, with a nomination for the JEC Innovation Awards under "Aerospace Process" category.
10 companies out of the 30 nominated will receive an award in different categories. The selection criteria for the JEC Innovation Awards are technical excellence, exemplarity of the chain of partners, market potential and originality.
The winners will be announced during the ceremony that will take place on 13th March, during the celebration of JEC World 2019 exhibition from 12-14 March 2019, in Paris Nord Villepinte, France.
ZAero project's developments can be rewarded for the excellence of the composite innovations. This innovative process consists in a zero-defect manufacturing process for large composite parts. It uses inline monitoring and decision support systems to avoid defects identified only during final NDT. The automated dry fibre placement (DFP) and the automated dry material placement (ADMP) lay-up processes and the subsequent infusion and curing processes are at the heart of this zero-defect manufacturing process.
Profactor (Austria) as project coordinator and Airbus Defence and Space (Germany), Danobat (Spain), Dassault Systemes (France), FIDAMC- Fundación para la Investigación, Desarrollo y Aplicación de Materiales Compuestos (Spain), IDEKO S. COOP (Spain), InFactory Solutions (Germany), MTorres Diseños Industriales (Spain), as associated partners, are part of the ZAero project.
The JEC Innovation Awards programme is emblematic and recognises pioneers in composite innovation.