15/02/2019
Process automation in the manufacture of composite materials for a more efficient industry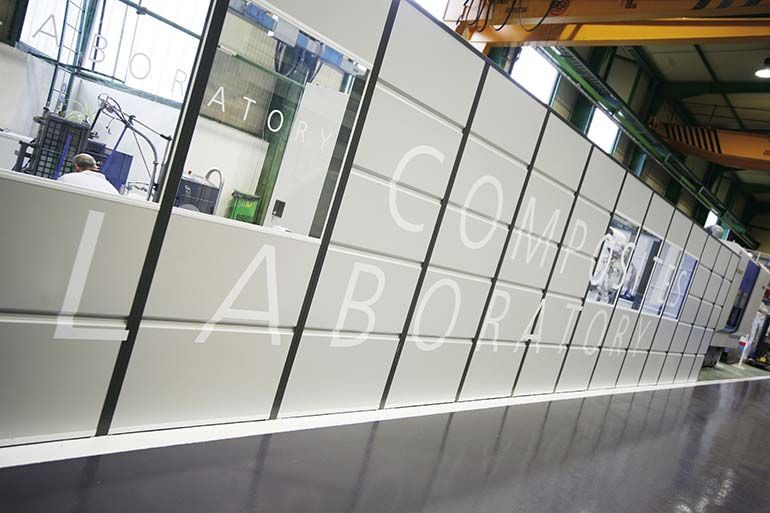 IK4-IDEKO has participated in a seminar on composites that held at the AIMPLAS Technology Centre in Valencia on February 14th.





At the event, the researcher Javier Vallejo presented a technology for improvement of automated carbon fibre composite manufacturing processes for the aeronautics sector.
The search for increasingly light, rigid and strong materials has become a basic objective of industry, especially in fields such as transport. But, together with this demand for mechanical performance, the industrial sector has redoubled its commitment to competitiveness, and this involves diverting more resources to the research of new technologies that increase efficiency in the manufacturing processes of these composite materials.
Within this field, IK4-IDEKO, the Basque technology centre, specialises in the development of new automated processes for the manufacture of composites from carbon fibre aimed at the manufacture of structural parts in the aeronautics sector. In order to exhibit the latest advances made in this field, IK4-IDEKO has played a major role in the "II Composite Seminars 360: Advantages and Opportunities of composites in transport" which held on February 14th at the AIMPLAS technology centre in Valencia.
The IK4-IDEKO researcher Javier Vallejo was one of the speakers with the paper "Automated and Efficient Manufacture of Composites from Dry Carbon Fibre" introducing the Automated Dry Material Placement (ADMP®) technology.
This development notably improves the current automated carbon fibre composite manufacturing processes for the aeronautics sector and allows new solutions to be explored, both for the manufacture of wing skins of an aircraft and for the stiffeners of these skins. In this regard, Vallejo presented a project carried out jointly with the machine tool manufacturer DANOBAT for developing a new stiffener preform solution based on an adaptive mould.
IK4-IDEKO's research work on composites is aimed at innovating in the development and improvement of the manufacturing processes for these composite materials. The commitment to efficiency and competitiveness has led the Basque centre to configure machinery/prototypes and devices capable of automating manual operations and, in this way, consolidate the presence of these materials in certain sectors and even introduce them in other new ones.
To carry out this work, IK4-IDEKO has a material processing research laboratory that includes the technologies and operations that form part of this process, as well as an automated cell for glass fibre composite manufacturing and another for advanced composite manufacture based on dry fibre cloth.
The AIMPLAS seminar provided information on the latest innovations on the mechanical properties and performance of composites, as well as its environmental sustainability, manufacturing times and the challenges that face sectors such as automation, railway and aeronautics.