03/10/2011
Ideko-IK4 opens in social networks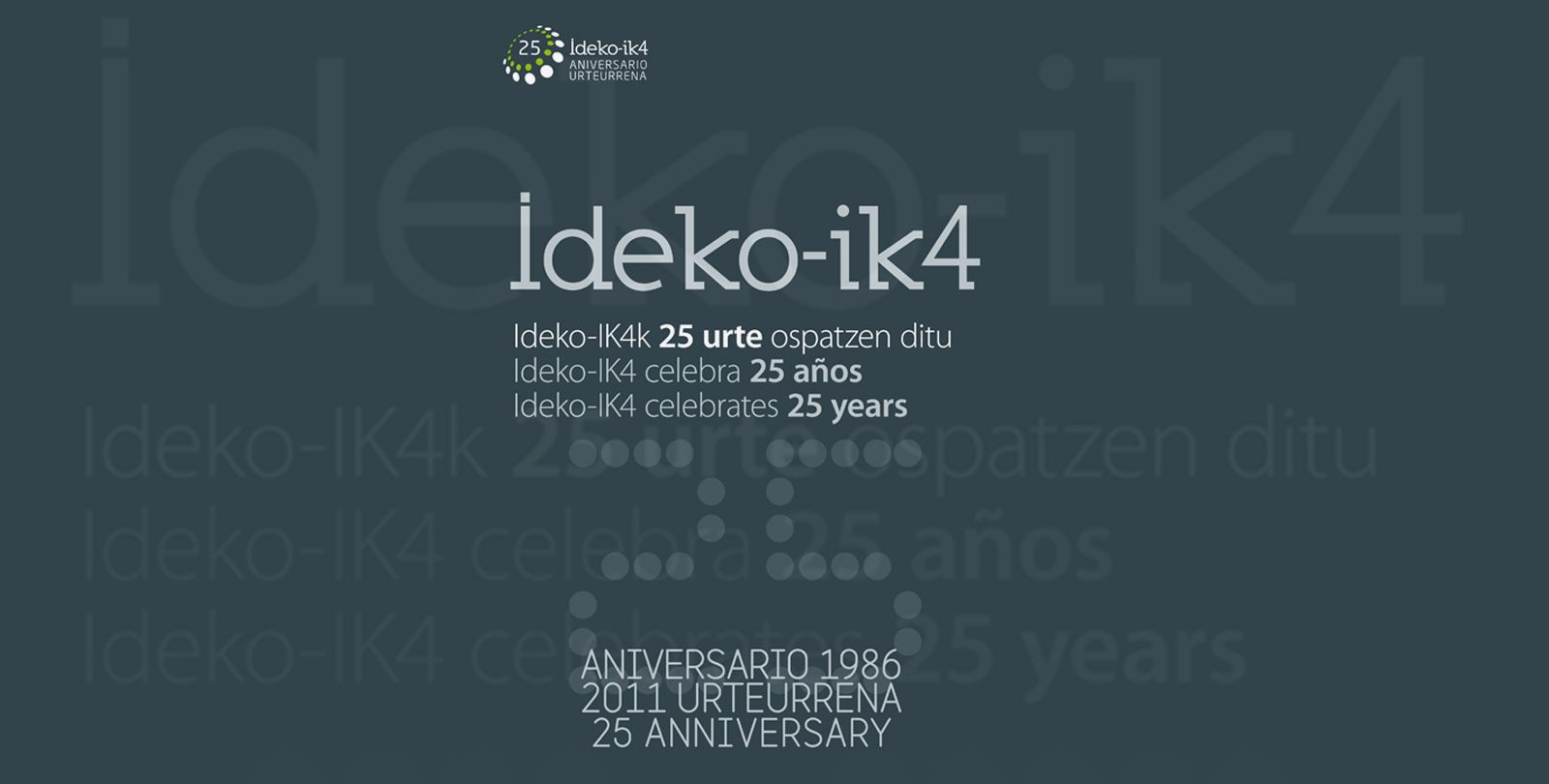 To celebrate its 25 anniversary,IK4-Ideko Technology Centre, specialist in Manufacturing and Industrial Production Technology, is launching its new website and appears on social networks for the first time.
Prepared to reinforce our online strategy with the opening of new channels in social networks, the purpose of our new WEBSITE is to take our range of services closer to industry, convinced that it is our vocation to transfer the results of our research in Manufacturing and Industrial Production Technologies to the business world. That is why we have created an easy-to-use website with a modern design. We want our social-business environment to be aware of our activity and that is why we place special emphasis on the value we can add to industry, as well as on the various collaboration formulas through which we can establish a flexible relationship that is tailored to customer requirements. Also, our eight research lines are presented in detail, without forgetting a specific section devoted to presenting our facilities with their cutting-edge equipment, and finally our dissemination and training activities.
This is a special time for us and we did not want to miss the opportunity to launch a campaign on social networks. The social networks are the new communication routes of the 21st century and that is why IK4-Ideko wanted to have a presence on them. Since 3 October, our customers and collaborators can become friends of Ideko-IK4 on Facebook, follow us on Twitter, join our LinkedIn groups or watch videos of our most innovative projects on the IK4-Ideko YouTube channel.
Through this campaign, we are committed to continue working to communicate our results and capabilities by seeking greater interaction with our customers and collaborators.
Follow us in: