21/04/2020
LAULAGUN allies with IDEKO to implement its R&D strategy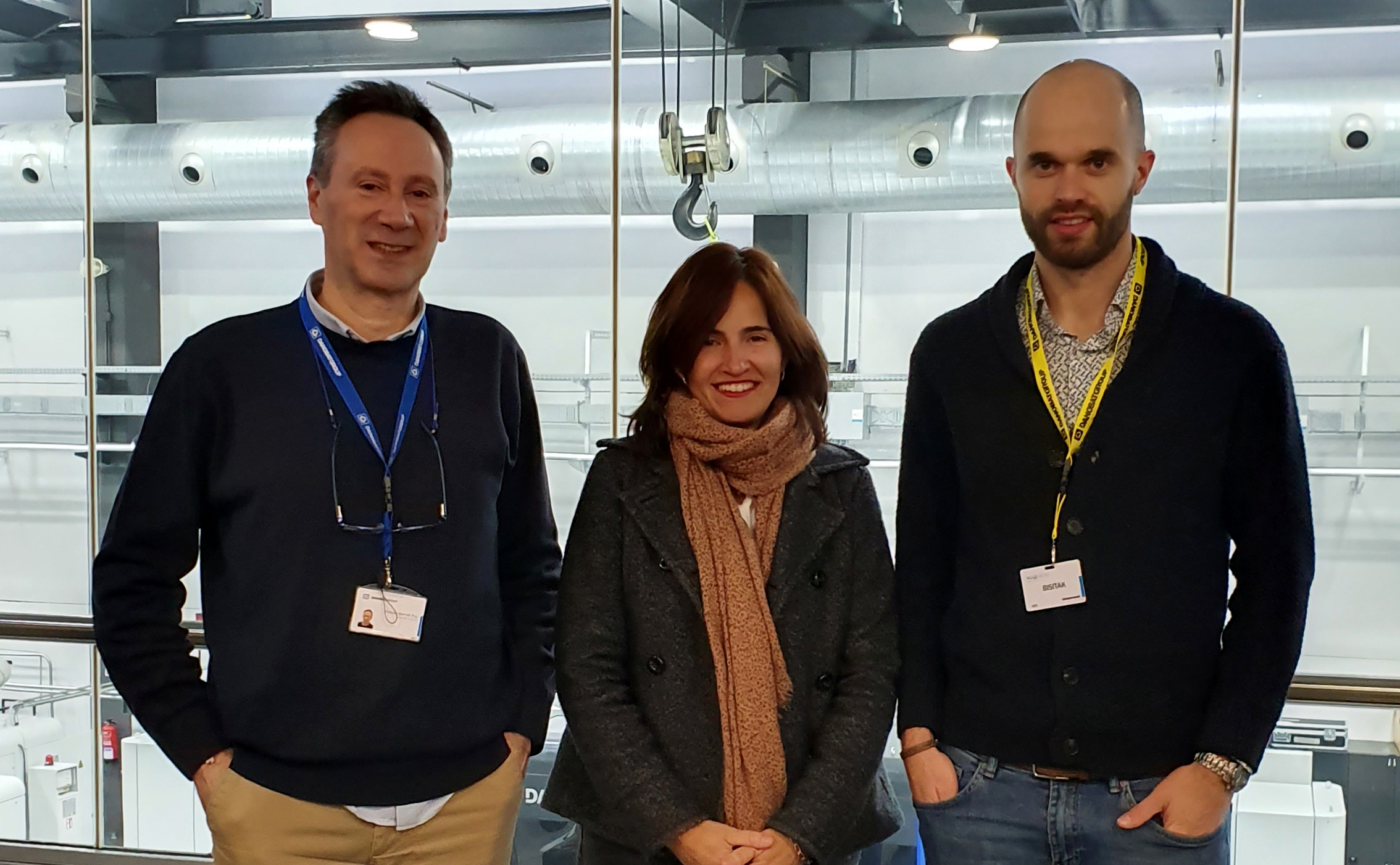 The company from Gipuzkoa joins the network of companies collaborating with the research centre.


The alliance aims to establish ways of collaborating to address the next technological challenges in the industry.
The Basque company dedicated to design, manufacture and sales of large industrial bearings LAULAGUN BEARINGS has reached an agreement with the research centre specialising in Advanced Manufacturing IDEKO to join its network of collaborating companies.
The agreement, signed by LAULAGUN's R&D manager, Aitor Zurutuza, and IDEKO's managing director, Nerea Aranguren, aims to establish ways of collaborating to address the technological challenges of the manufacturer from Gipuzkoa.
"The agreement is a new step in IDEKO's participation model with the aim of consolidating technology transfer to the business fabric, specialised training, vocational training and boosting innovation", says the managing director of the research centre, Nerea Aranguren.
Specifically, the alliance provides LAULAGUN with a technological partner and permanent expert advice for the development of its innovation and research strategy. In the words of Zurutuza: "R&D is one of Laulagun's hallmarks, so logically being in constant contact with research centres is vital for us. IDEKO thus becomes another reference point in research and development".
The company will also have the support of an expert technical team, which will provide the company with the tools and knowledge necessary to meet the challenges of the sector, as well as state-of-the-art facilities in which to carry out tests and demonstrations under real manufacturing conditions.
The link established between both entities also envisages the possibility of LAULAGUN associating its brand with that of IDEKO in events, forums or other initiatives carried out in collaboration.
Likewise, the company will have preferential access to the human capital trained at the technology centre when it needs to activate recruitment and hiring plans.
A history of collaboration
The incorporation of LAULAGUN into the network of collaborating companies of IDEKO is the result of a long-standing collaboration between the two entities. The research entity and the company have worked together in different R&D projects such as the CONAN initiative, aimed at developing a comprehensive solution in the field of zero defect manufacturing.
Based in Olaberria, LAULAGUN has over 50 years of experience in the design, manufacture and sales of large bearings and slewing rings. The main outlets for its products are the wind energy and capital goods sectors. The firm is strongly internationalised and 80% of its sales are destined to foreign markets.