14/02/2015
IK4-IDEKO does not miss the appointment with manufacturing event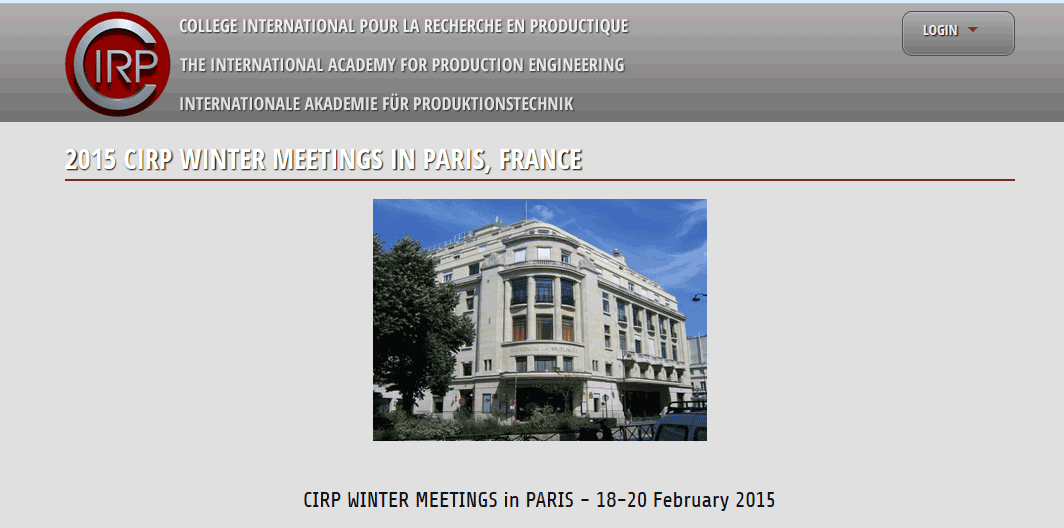 The annual CIRP winter meeting was held from 22 to 24 February. CIRP is the International Academy for Production Engineering and the world leading organisation in research in this field. Four people from IK4-IDEKO attended this meeting; the Corporate Member, Xavier Beudaert, the Associate Member David Barrenetxea, and Jokin Muñoa who has recently joined this elite circle reserved for the best in the field of production engineering, and Mikel Zatarain, the only Spanish Fellow currently at CIRP.
CIRP, the world leading organisation in research into production engineering, holds two assemblies a year with the aim of promoting R&D among its members. This it does through an international network of eminent researchers and major figures in industry who share knowledge at these events, as well as future prospects in subjects such as production management, manufacturing processes, automation and systems manufacture, among others.
The Congress took place at the Maison de la Mutualité, París, during which various work groups and cooperative groups hold parallel meetings. One of the highlights was the keynote presentation given by Dr. Jokin Muñoa on chatter elimination techniques within the STC M group which was focused on innovation at machine level. These keynote presentations or state-of-the-art reviews are one of the Academy's major contributions. On this occasion, researchers from IK4-IDEKO's dynamics and control line led the preparation of these high impact reviews.