04/03/2015
IK4-IDEKO has purchased a cutting-edge laser unit to boost additive manufacturing and sheet metal cutting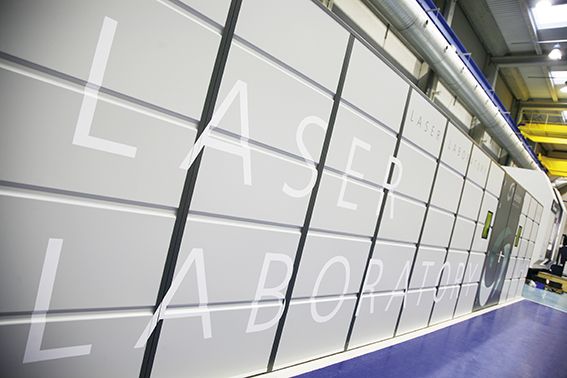 The technological centre has acquired a 5kW fibre laser source to investigate the latest industrial technologies
With the aim of gaining an in-depth knowledge in additive manufacturing, increasing productivity and keeping pace with the latest technological developments, the Basque research centre IK4-IDEKO has acquired a 5-kilowatt laser source, as well as several heads to secure continuing progress in non-conventional transformation of materials.

The new equipment with a cost of €200,000, 50% of which was funded by the Provincial Government of Gipuzkoa, will also serve to improve the laser cutting processes of very thick materials at high speed, along with the specialised division in metal transformation of DANOBAT that includes fibre laser cutting machines in its product range.

This new acquisition supports the R&D and innovation plan established together with this DANOBAT division and as a result positions itself as a world leader in the manufacture of sheet metal processing machines using laser techniques.

This division already has a long-standing experience in offering laser-cutting solutions. A clear example of this is the IRIS, the DANOBAT fibre laser cutting machine, that offers all the advantages and benefits of laser technology. This versatile, compact and modular machine features a high and efficient production output. Because of the wave length, fibre laser makes it possible to work with a greater range of materials, such as aluminium, copper, brass, zinc-coated metals, etc.

Besides the laser cutting technology, the high power of the source will enable research into cladding material processes with a higher output as well as into the revolutionary additive manufacturing techniques, which consist of sequentially depositing micrometric layers of material onto a powder bed until the final object is achieved.
Additive manufacturing provides the designer a high degree of freedom in the development of new prototypes and geometries. It can be framed within the so-called Advanced Manufacturing in which IK4-IDEKO has become a benchmark. Advanced Manufacturing consists of a set of innovative techniques which derive from technologies arising from R&D and innovation aimed at real processes and products available on the market.

"The purpose of this investment, aside from research into laser technologies, is to provide IK4-IDEKO with leading-edge equipment for the development of laser technology and its subsequent industrialisation," Jordi Figueras, manager of research into transformation processes, ensured.

Currently, the IK4-IDEKO facilities encompass advanced equipment to investigate non-conventional material processing technologies such as hybrid processes, cladding material or manufacturing and machining of composites.
The research centre has a prototype workshop for conventional processes and another workshop for precision machining, as well as several laboratories used not only for research and development of technologies but also for providing advanced services.