07/10/2013
Strong presence of IK4-IDEKO at international manufacturing technologies forums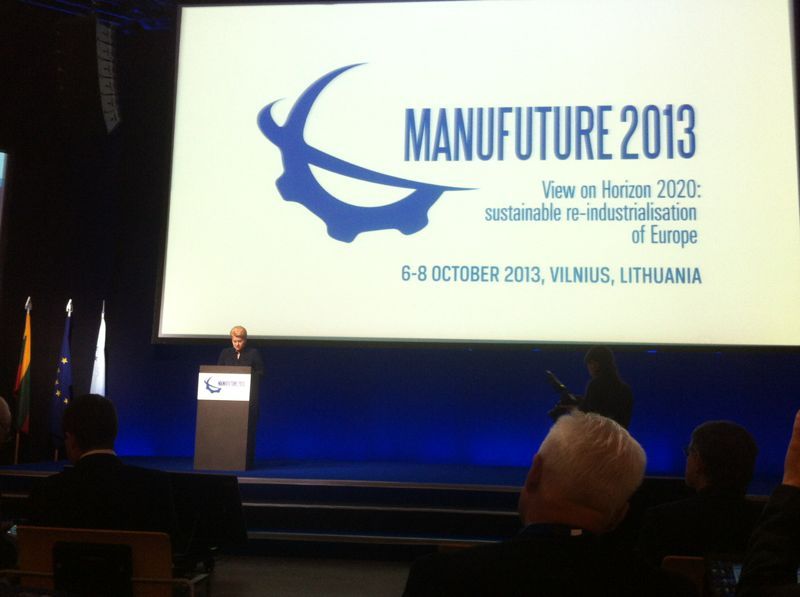 IK4-IDEKO will be participating in the annual "Manufacture conference 2013" in Vilnius, Lithuania held from October 6 to 8. Chaired by the President of Lithuania , Dalia Grybauskaite, this year IK4-IDEKO is prominently present with a presentation about "ManuFuture View on Horizon 2020: sustainable re-industrialization of Europe" which aims to express the views of the ManuFuture ETP community within the Framework Programme for Research and Innovation (2014-2020).
The latest developments of companies from the manufacturing technologies sector will be presented throughout the duration of the congress (6, 7 and 8 October). IK4-IDEKO will present several of the developments carried out in two successful projects funded by the FP7 of the European Commission. On one hand, the MIDEMMA project, which aims to reduce defects in micro-machining applications, and on the other DYNXPERT, which brings forward new solutions based on adaptive components to reduce vibration problems in machining processes. At the same time, the 4ZDM Cluster will be presented (4 projects in Zero Defects in Manufacturing), with a major role for IK4-IDEKO in the presentation of the cluster.
Manufuture is a benchmark European Technology Platform in the field of manufacturing aimed at Horizon 2020. This forum brings together over 600 people from industry, universities, research centres and government to discuss future initiatives and improvements in the field of manufacturing.