09/05/2014
IK4-IDEKO has developed a system based on advanced 3D vision technologies that allow a long and costly process to be automated.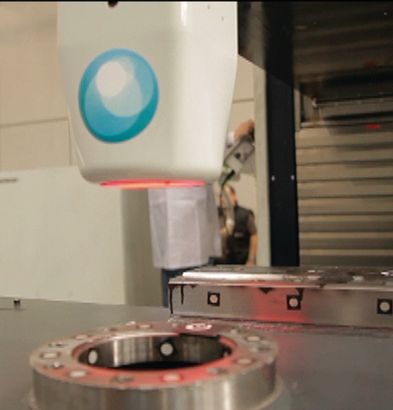 When machining a workpiece blank, the way it is fitted to the machine on which the process will be carried out is of vital importance. Correctly aligning the workpiece with respect to the axes of the machine (the milling machine or lathe, for example) is a critical process, as if it is not done correctly the resulting part may be defective.
To take on this challenge, IK4-IDEKO has developed a workpiece blank alignment system called ViSUP-3D. The Basque technology centre will exhibit this device at the Machine Tool Biennial Fair (BIEMH), which will take place between 2 and 7 June at the Barakaldo BEC.
Normally, the initial alignment of the workpieces is rather time consuming and is carried out using manual and non-repetitive processes that change depending on the geometry of each workpiece. This increases the probability of errors due to the human factor.
Advantages
Thanks to ViSUP-3D, this process can be carried out accurately and automatically, saving 70% of time in the fitting process and 60% in the alignment process. This system also cuts costs, minimises human error and increases worker safety.
Technology and applications
ViSUP-3D is a patented workpiece blank alignment system and can be integrated with CAM systems; it is based on advanced 3-D vision technologies such as photogrammetry and stereophotogrammetry. The system is made up of a fitting module and an alignment module.
This device developed by IK4-IDEKO is suitable for workpieces with a volume greater than a cubic metre, and is designed for use in machining workshops, foundries, forges and large part metal workers with CAM systems.