07/05/2014
IDK-Blue: An energy consumption meter for efficient use of machines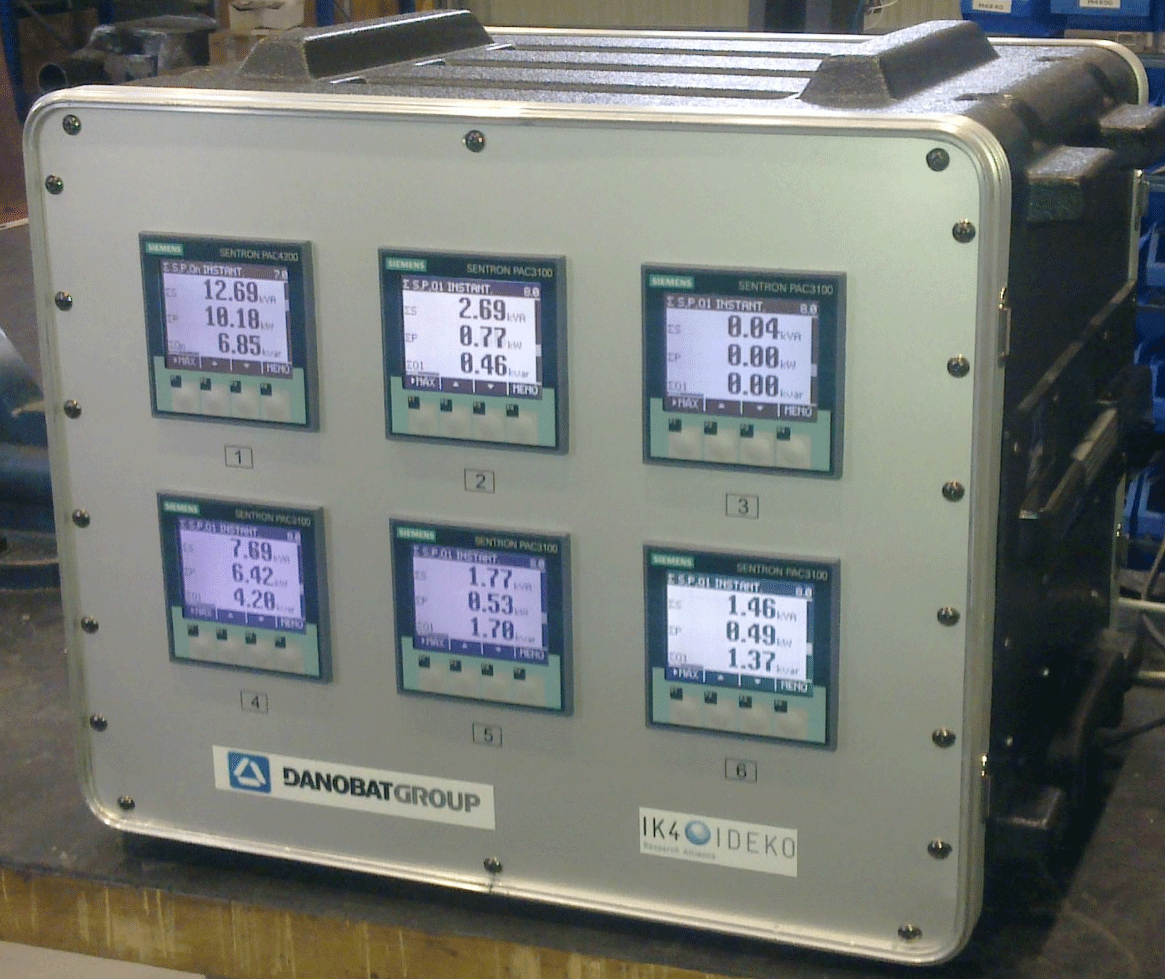 At the BIEMH, IK4-IDEKO will exhibit an energy consumption measuring and diagnostic device for machine tools.
Achieving maximum efficiency in energy use is one of the major challenges for any industrial company due to the clear economic and environmental consequences.
To help companies reach this target, the Basque technology centre IK4-IDEKO has developed a tool called IDK-Blue, an energy consumption meter for machine tools and components. The technology centre will exhibit this device at the Machine tool Biennial Fair (BIEMH), which will take place between 2 and 7 June at the Barakaldo BEC.
Advantages
IDK-Blue is capable of calculating both the machine's consumption and that of its components, as it specifically meters each one of its critical components such as the head, cooling circuit, etc.
This system is capable of measuring and monitoring the energy use of six different components; a final report is generated with an analysis of the extracted data.
In addition to measuring the energy consumption of the machines, IDK-Blue also helps machinery manufacturers to obtain European standards ISO 9001, ISO 14001, and ISO 50001 for users.
The device can be used both on industrial machinery (stock removal and deformation systems, furnaces, etc.), and in hydraulic, pneumatic or cooling systems, as well as in buildings and in air-conditioning components.
Technical characteristics
IDK-Blue is a portable system designed for machine tools. It consists of its own hardware with purchased software based on standard communication protocols and commercial metering equipment. It is compatible with various brands, its operation is minimally invasive and it is equipped with Wi-Fi or Ethernet connectivity.
About IK4-IDEKO
IK4-IDEKO is a technology centre located in Elgoibar, Gipuzkoa that specialises in manufacturing and industrial production technologies. Its R&D&I activity is aimed at offering differentiating technological solutions to companies in order to increase their competitiveness, and it is grouped around eight research lines: Strategic Innovation, Machining and Production systems, Dynamics and Control, Mechanical Design, Intelligent Software, Manufacturing Processes, Inspection and Measurement and Microtechnology and Ultra-precision."