11/12/2019
A day at IDEKO to find out about the latest trends in industrial manufacturing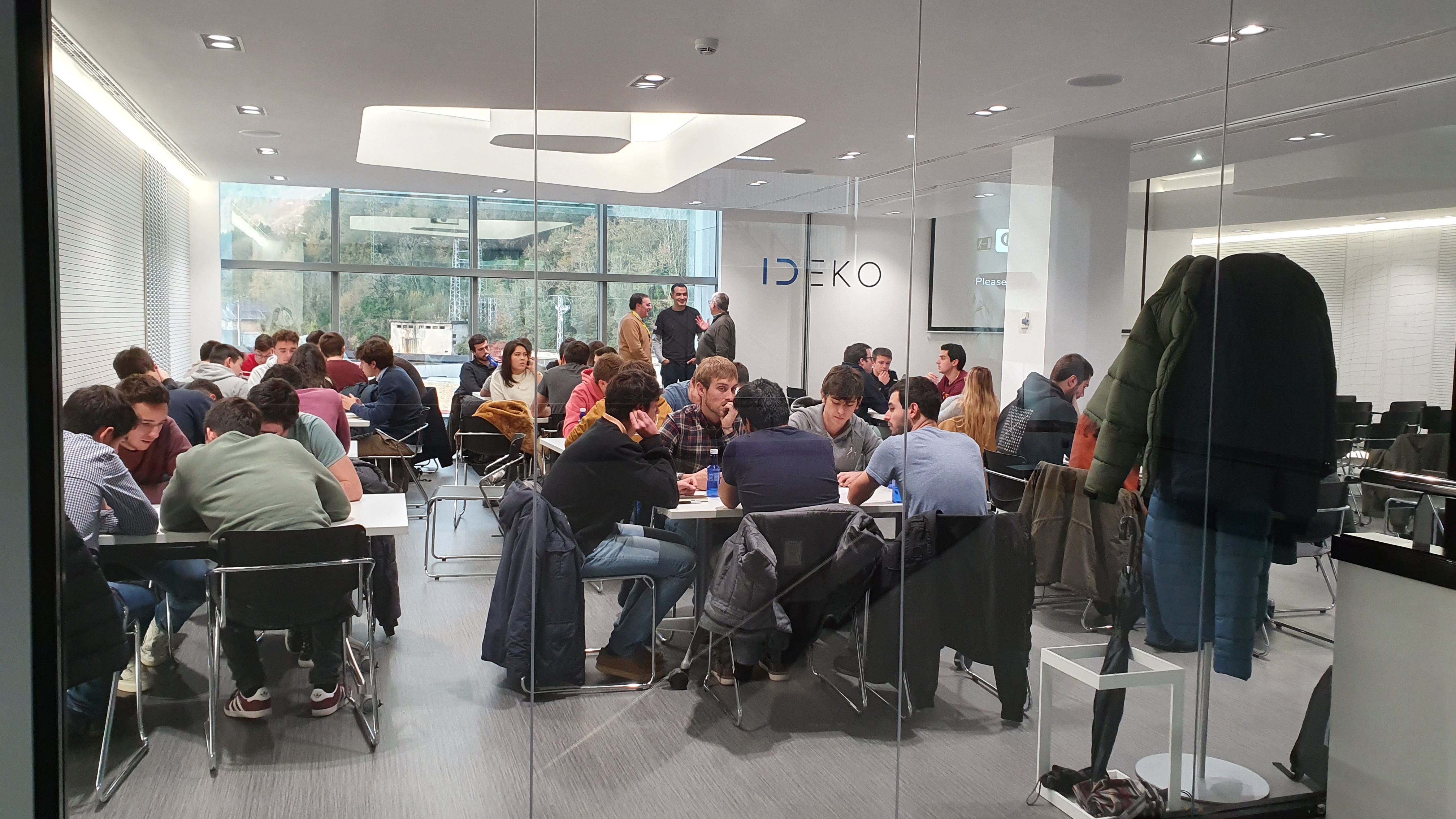 Students from the School of Engineering of the University of Navarra visit the research centre to receive theoretical and practical training.
This seminar is framed within the commitment of the research centre to

bring the academic world closer to the industrial sector
In order to strengthen ties between the academic world and industrial production environments, a group of 60 students from the Industrial engineering master degree, taught by the Higher Engineering School of the University of Navarra, Tecnun, visited IDEKO to get first-hand information about the latest trends in industrial manufacturing and the operation of real production environments.
The students received theoretical and practical training at the facilities of the research centre specialising in Advanced Manufacturing, during which they were offered a hands-on insight into cutting-edge technologies and solutions applied from a digital perspective. They also had the opportunity to visit the IDEKO laboratories and the DANOBAT production plants.
IDEKO experts shared their knowledge with the group of students in the development of technologically advanced production systems or the latest solutions in precision engineering applied to machine tools, among other areas.
The day served to exchange points of view, get to know first hand the concerns and doubts of the group and strengthen the ties between the academic and professional reality, with the underlying idea of making the transition from the classroom to the production plants easier.
The session forms part of the collaboration agreement established between Danobatgroup, an industrial group of which IDEKO is a technological partner, and Tecnun. This agreement aims to facilitate the transfer of knowledge acquired at universities and postgraduate schools to real manufacturing environments.