10/02/2016
The European Metalmorphosis project concludes with a seminar in Belgium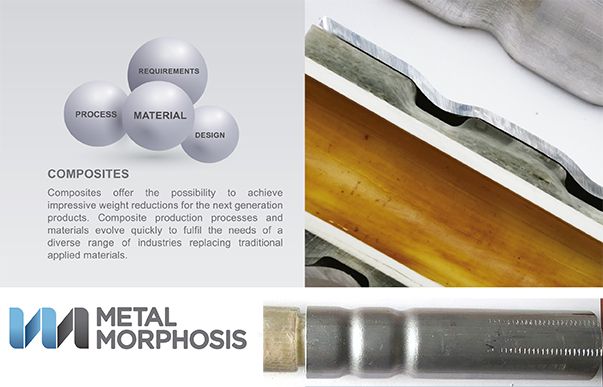 The initiative has developed a new range of advanced materials for the automotive sector.
The European Metalmorphosis project, in which the IK4-IDEKO technology centre has taken part, will hold a seminar on 24 February which will close an initiative that has served to develop a new range of advanced products in the automotive sector.
The meeting will take place at the Belgian Welding Institute (BWI) located in the city of Gante, and will be attended by representatives of the new bodies from six EU countries that are taking part in the initiative.
During the seminar, a series of technical presentations will be given where the results obtained within the framework of the project will be presented, and details will be given on the advantages of the part joining by electromagnetic pulse technology.
To attend the seminar, the registration form must be filled in which is available on the project website.
The Metalmorphosis initiative began in October 2013 with a mission to design a range of hybrid composite-metal products for the automotive industry, one of the most important in the European production sector.
The project has used the innovative joining by electromagnetic pulse technology as a welding technique between composite and metal materials. This method has great advantages, such as its high degree of repeatability and the absence of heat generation, therefore it is more environmentally friendly in comparison with other conventional joining processes.
IK4-IDEKO, in search of new materials
The contribution of the Elgoibar technology Centre in this initiative has been to take the lead in determining the most appropriate materials, the development of the manufacture of the composite materials and the optimisation of the component performance.
Furthermore, IK4-IDEKO has been responsible for the simulation of the behaviour of the part under the joining process conditions and has contributed to the optimisation of the hybrid material, while taking into consideration the required specifications and the influence of the joining process on the part properties.
The Metalmorphosis project is led by Centimfe, the Portuguese technology centre which specialises in moulds, also taking part are the Belgium organisations, the Belgian Welding Institute and Tenneco, the Italian centre Stam, the Spanish foundation Cidaut and the companies Toolpresse, Poynting and Regeneracija.