26/01/2016
International experts in Brussels are studying ways of cooperation between project clusters to boost technology transfer.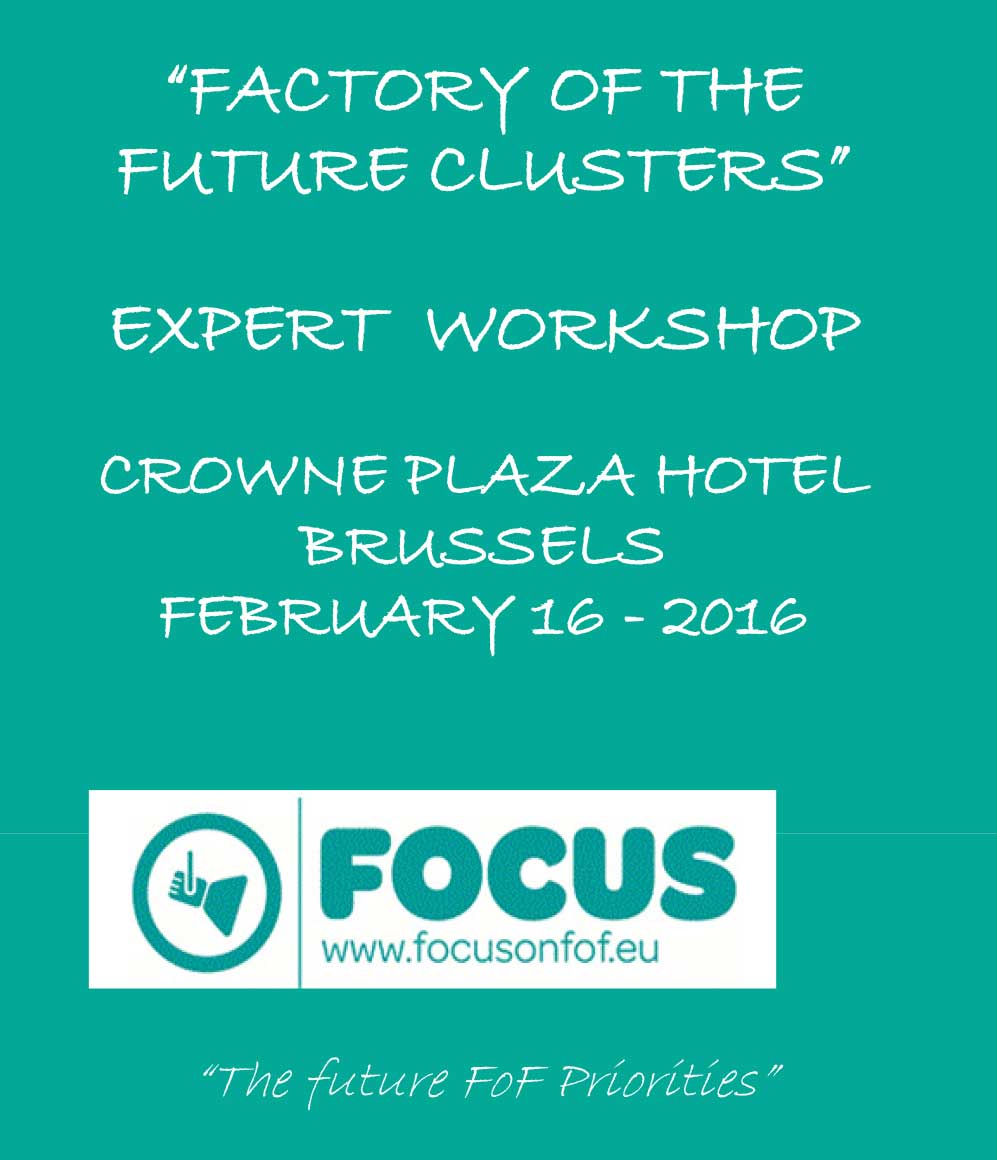 The consortium of the European project FOCUS, in which IDEKO-IK4 participates, has organised a workshop on February 16 in the Belgian capital.
The partners of the European initiative FOCUS, in which the technology centre IDEKO-IK4 participates, holds a workshop in Brussels on February 16 to highlight the advantages of cooperation in order to obtain a greater impact with highly technological projects and to boost the transfer of advanced manufacturing technologies to industry.
The meeting serves to share the advances made in the FOCUS framework, which aims to forge partnerships and collaboration between entities as a vehicle to increase the efficiency of R&D+I projects following the factories of the Future (FoF) roadmap, launched by the European Commission to achieve technologically advanced, high-performance and sustainable industries.
The meeting is also held to create a discussion forum in which major international experts will address aspects such as zero-defect manufacturing, robotics, maintenance and eco-efficient factories.
The workshop is hosted by the Crowne Plaza hotel in the Belgian capital and will be attended by researchers belonging to the five clusters involved in FOCUS Project: Zero Defect Manufacturing (4DMZ), Clean Factories, Robotics, High Precision Manufacturing (High Micro) and Maintenance and Support.
IK4-IDEKO's input
IK4-IDEKO's input in the project is to provide a methodology that contributes to improving the dissemination and exploitation of R&D results obtained during the course of the project, and to the study and viability of new business models.
The technology centre will also be responsible for spearheading the cluster Zero Defects Manufacturing, within the initiative, which started on February 26, 2015.
Throughout the FOCUS Project, the cluster-leader must perform technological surveillance work using the INTELSUITE software, resulting from research carried out by IK4-IDEKO.
In addition to the above clusters, the initiative has other international partners such as NTNU (Norway), the University of Sheffield (United Kingdom), Delcam (UK), TECNALIA (Spain), Centro Ricerche Fiat (Italy), Philips Consumer Lifestyle (Netherlands), Catholic University of Leuven (Belgium), UNIPD (Italy), Fraunhofer IWU (Germany) and The Politecnico di Milano (Italy).