08/01/2020
Technologies 4.0 to boost circular economy in industry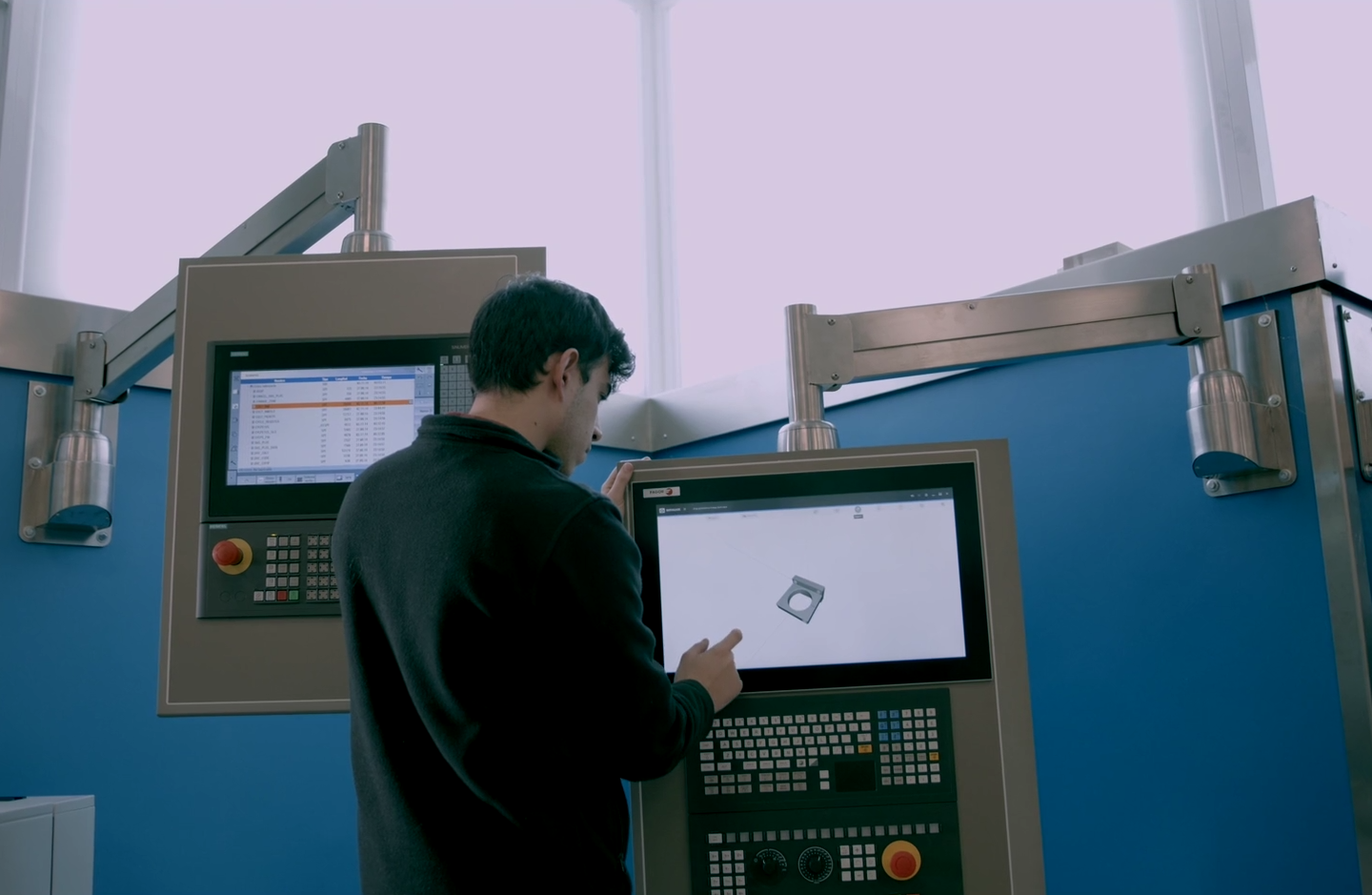 The basque research centre IDEKO participates in the European project Level-Up, which seeks to develop a digital platform to extend the life span of industrial equipment.
The solution this initiative yields is geared at strategic sectors such as the automotive, aeronautics or railways sectors.
With the aim of boosting the circular economy in industry, the research centre specialising in Advanced Manufacturing IDEKO is taking part in the European Level-Up project, an initiative that seeks to apply the latest digital technologies to extend the life span of production systems in the metalworking, automotive, aeronautics, railways and carpentry sectors, among others.
The ultimate goal of the project, which runs from October this year to 2023, is to modernise equipment and large capital-intensive industrial facilities to lengthen their operating cycle efficiently, safely and reliably through the use of advanced 4.0 industry technologies that did not exist when those production systems were launched.
"The traditional productive model is linear; goods are discarded at the end of their life cycle. However, in order to meet sustainability objectives, it is necessary to opt for a circular economy model, focused on reducing, reusing and recycling of resources. Our aim in this project is to increase the life span of large industrial equipment, using technologies that did not exist at the time of acquisition of these goods, in a systematic and coordinated way", according to the person in charge of the initiative at IDEKO, Itziar Rikondo.
Specifically, during the project, led by the Galician research centre AIMEN, a scalable platform will be developed that spans the entire life cycle of the equipment, from the configuration of digital twins for the simulation, diagnosis and prediction of the operation of the equipment, to the reconditioning, repair, remanufacturing and recycling of the machines in the last stages of operation.
"To acieve this, special protocols will be structured and formalised, linked to each other with a digital thread to facilitate coordination of all agents that make up the value chain", adds Dr Rikondo.

The platform developed in Level-Up is expected to validate its operation through seven cases of use implemented in different real industrial scenarios in the fields of automotive, metalworking, aeronautics, railway sector and carpentry.
The objective set for the project is an 11.5% increase in the efficiency of materials and resources, a 16% reliability increase and a return on investment in excess of 50%, among other goals.
The initiative also pursues a socio-economic impact through creating 810 new jobs and a return on investment of more than 80 million euros for the project consortium, which involves 32 European partners.
In addition to IDEKO and AIMEN, other Basque companies and entities are involved such as Fagor Arrasate, Danobat, TRIMEK and Innovalia.