15/06/2021
State-of-the-art real-time anomaly detection during production on machine tools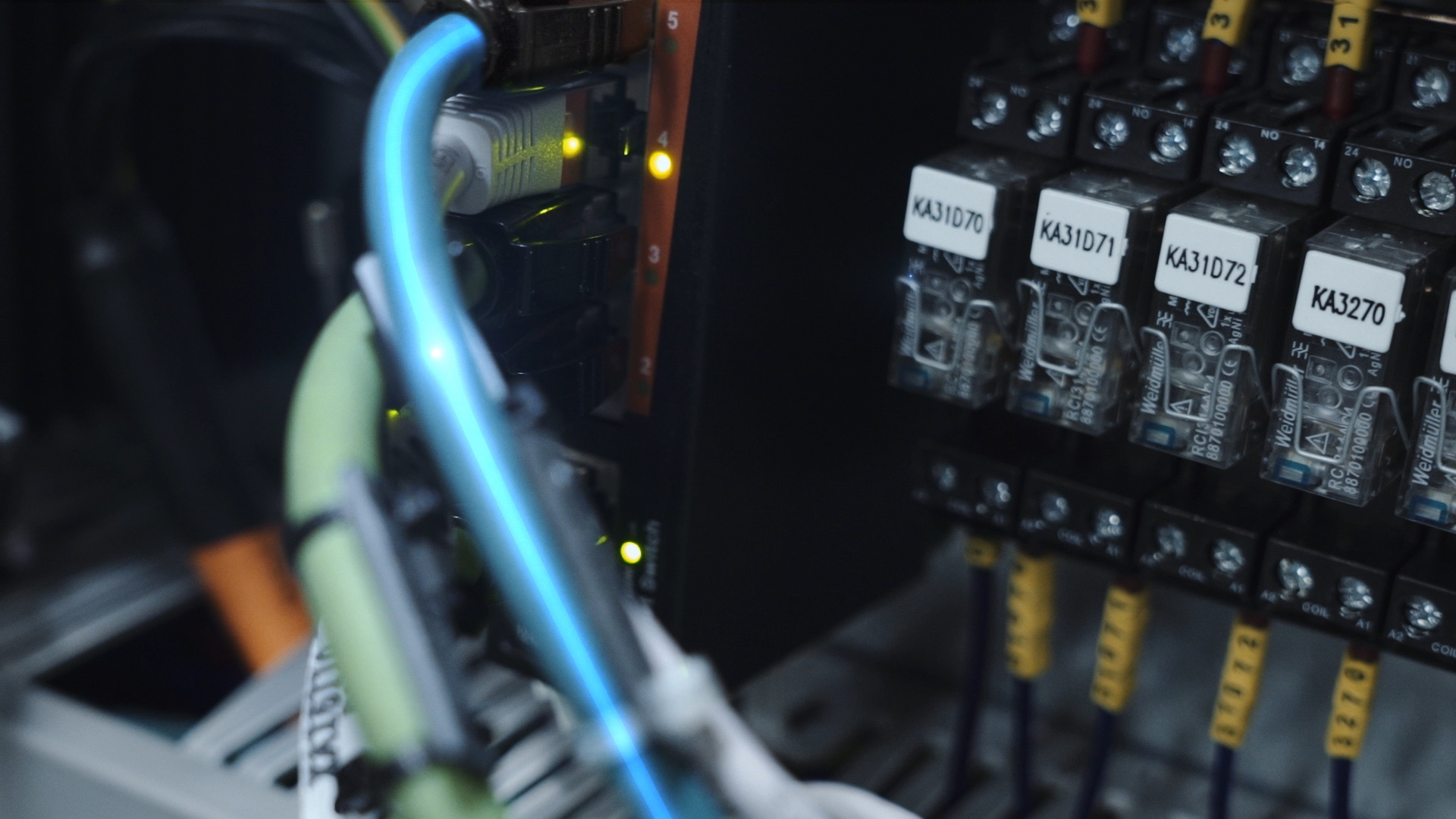 IDEKO is working on a solution for the detection of anomalies on critical machine components to reduce downtime in the plant.


This focusses specially on a key component, namely the ball screw, an expensive part, with a long service life, the breakage of which entails long machine downtimes.


This initiative is part of the European SERRANO project, which will integrate decentralized and heterogeneous infrastructures on edge, cloud and HPC to provide storage and computational capacity for safety-critical applications and innovative services.
Since the emergence of the Industry 4.0 concept, a series of techniques and methods have been applied in the industrial manufacturing sector with one single objective: to keep machines active for as long as possible in order to reduce production costs and increase competitiveness. To achieve this goal, real-time anomaly detection is essential.
The research centre IDEKO, a member of the Basque Research and Technology Alliance (BRTA), is working on a solution that focuses on the detection of anomalies on critical machine components in order to reduce downtime in the plant.
Specifically, the entity aims to design, create and develop a system that allows these analyses to be carried out continuously, while the machine continues to operate. The focus, however, will be above all on the detection of anomalies of ball screws of the machines, critical and costly components of the machine with a long lifespan, and the breakage of which would lead to a long downtime.
"Having stock replacements of these parts could shorten such downtimes. However, the high cost of a single ball screw makes this option a non-starter for most companies. In addition, delivery of a part like this can take quite some time, which added to the costs of technical personnel, turns a situation like this into a serious headache for companies", explains Aitor Fernández, ICT and Automation researcher at IDEKO.
With the system IDEKO is working on, "if the customer has early knowledge of a potential breakage, a replacement unit can be ordered in advance, reducing both costs and machine unavailability," Fernández adds.
The use case on the advanced detection of anomalies in real time on a machine on which IDEKO is working is part of the SERRANO project, a European initiative that aims to introduce an innovative ecosystem of cloud-based technologies, ranging from specialised hardware resources to sets of software tools that offer greater security, privacy and multi-tenancy - i.e. applications that run on the same server but serve multiple clients.
The project will result in a general platform, applicable to different sectors, but which will be mainly suitable for highly demanding, dynamic, security-critical and high-impact services with heterogeneous demands, such as cloud storage services, financial technology and, as in the case of the research centre, advanced manufacturing processes.
Within the project, in addition to the use case for which IDEKO is responsible, the platform will be tested in two other use cases related to secure storage for the protection of data against cyber-attacks on digital information, as well as for the secure launch of a large number of financial processes that carry out operations in real time.
Early and optimized diagnostics
The SERRANO project is linked to predictive maintenance strategies. These types of techniques, together with the evaluation of the remaining lifespan and the diagnosis of critical elements of the machine are resources that are being used more and more frequently in industrial plants. However, some of the solutions used still require the machine to stop before performing these analyses, resulting in interruptions of the production flow.
Typically, the machine is stopped after a period of operation and a computer numerical control diagnostic program known as CNC is run. "This CNC program instructs the machine under inspection to perform some predefined movements at a controlled speed. The results of the previous tests are compared with the new ones to calculate the current state of the component and decide if it is good enough to continue machining, or if maintenance or replacement is required.
However, the high-frequency and high-precision sensors used in machine data acquisition generate large volumes of information, difficult to process in real time on edge computing due to the limited availability of these resources.
To bridge this gap, fully guaranteeing the quality and security of the information, new mechanisms and software and hardware solutions will be used that combine different advantages of cloud computing, edge computing and HPC (High-Performance Computing).
The operation of such an environment requires security and reliability. For that matter, "SERRANO will provide security and privacy based on a series of hardware and software innovations that will allow end-users to control both the integrity and privacy of their data in shared infrastructures", the IDEKO researcher explains.
The SERRANO project, co-ordinated by the Greek Institute of Communication and Computer Systems, started in January 2021 and will run for three years. The project is formed by a consortium of 11 technology and academic partners and is funded by the European Horizon 2020 programme.