16/10/2014
IK4-IDEKO, participated in VISIO 2014 conference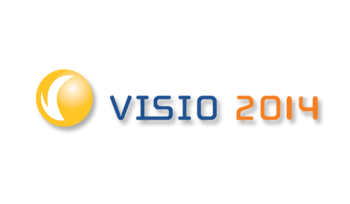 IK4-IDEKO participated in the meeting about Technology Watch and Competitive Intelligence for innovation VISIO 2014, at Basque Culinary Center on the 16th and 17th of October, 2014.
VISIO 2014 is an international meeting for sharing and discussing issues related to Technology Watch and Competitive Intelligence.
The presence of IK4-IDEKO was notorious in the 5th edition, because it was involved on the sponsorship of the conference, it was a member of the Committee of Experts, and it wrote two articles for the event: "Competitive Intelligence as a key activity in the diversification of new business models" and "R & D behind the intelligence competitive: new technologies and tools", the last one was presented by Jon Nuñez at the meeting on Friday, September the 17th. On the other hand it was present in the commercial with a stand where released strategies in the field of Technology Watch and Competitive Intelligence, with demonstrations of its new online tool launched to the market recently: INTELSUITE, Intelligence for everyone.
The Strategic Innovation Line continues to work in the area of Competitive Intelligence offering tailored Competitive Intelligence (CI) solutions and Technical Surveillance. This Research Line, has developed products and solutions based on software and has accompanied its clients to other areas of Strategic Innovation, as in the integrated management of R & D + i applied on an industrial business environment, in technology and strategic planning, development new product, and technology transfer of R & D, among others
With more than 10 years of experience, this year has launchedINTELSUITE, an online platform that lets you create your business intelligence monitoring the competitive environment. Our staff will show the new software to anyone who has the pleasure to visit our stand.
INTELSUITE software is completely customizable, thanks to its different versions, anyone can have a solution tailored to your needs, whether you are an individual, an SME or an association or business group. It is a comprehensive tool, ready to be used without having to install it, where the client has complete control and with a guarantee of full support at everytime and will be always updated.