29/01/2012
IK4 and CIEMAT sign a collaboration agreement on research into renewable energies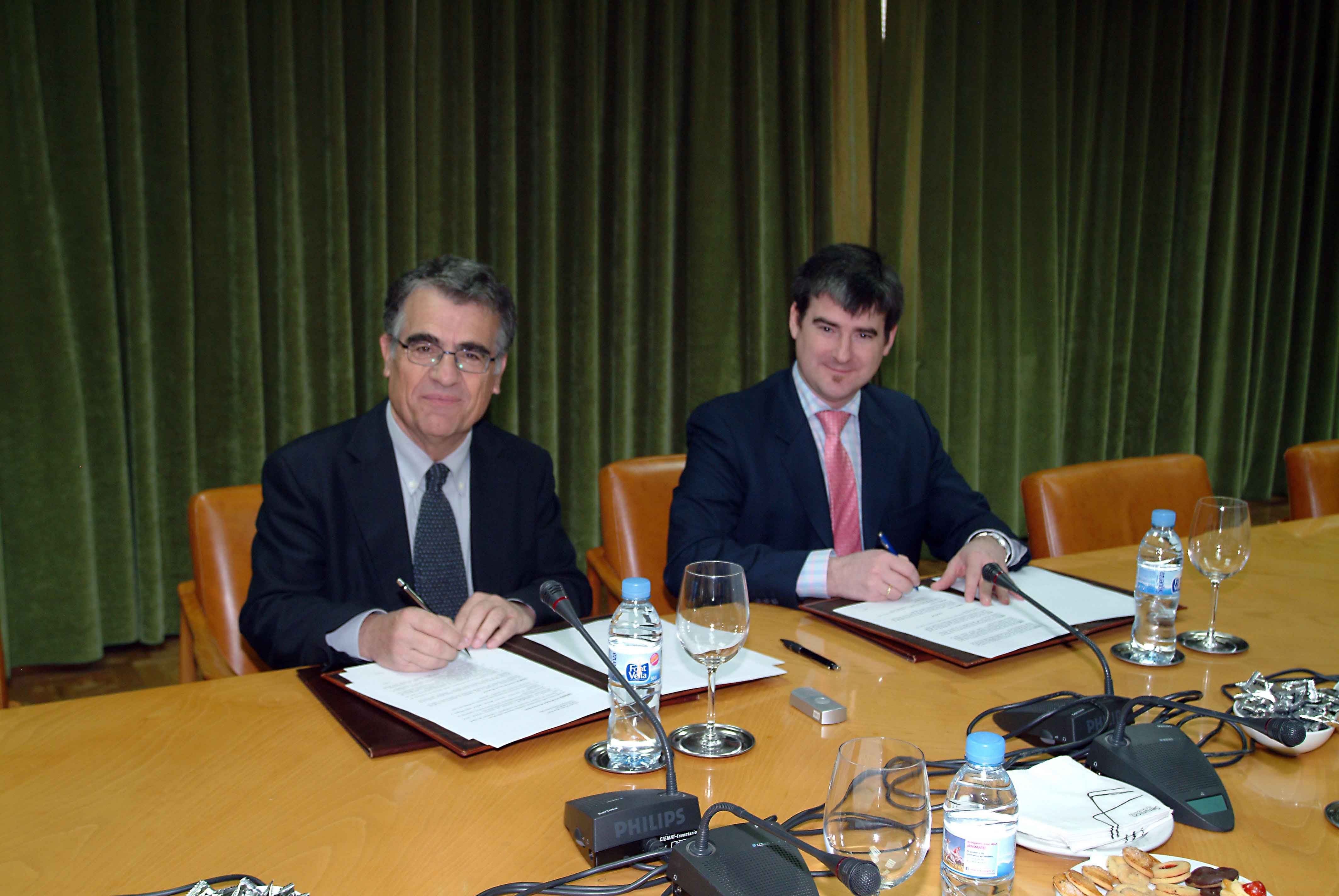 The IK4 Research Alliance and the Centre for Energy, Environmental and Technological Research (CIEMAT) will be collaborating over the coming years on research into renewable energies.

This collaboration has been expressed in a framework agreement for collaboration signed in Madrid by the Director General of CIEMAT Cayetano López, and the CEO of IK4 José Miguel Erdozain. The agreement will initially be in force for three years, although the two organisations anticipate that this period could be extended.

In principle, the framework agreement establishes joint research in photovoltaic energy, wind energy, solar thermal energy, energy storage, smart grids and environmental technologies as priority areas for collaboration, although it does not rule out extending it to other related spheres.

According to the agreement, the collaboration could be developed through the execution of joint R+D projects of mutual interest, exchange of researchers and training of human resources, use of the facilities of the two organisations, organising of seminars, technical meetings, specialised workshops and symposia, consulting, exchange of experiences and the rendering of mutual assistance, and the exchange of scientific and technical information.