05/07/2023
A data analysis platform and techniques for automated inspection of complex parts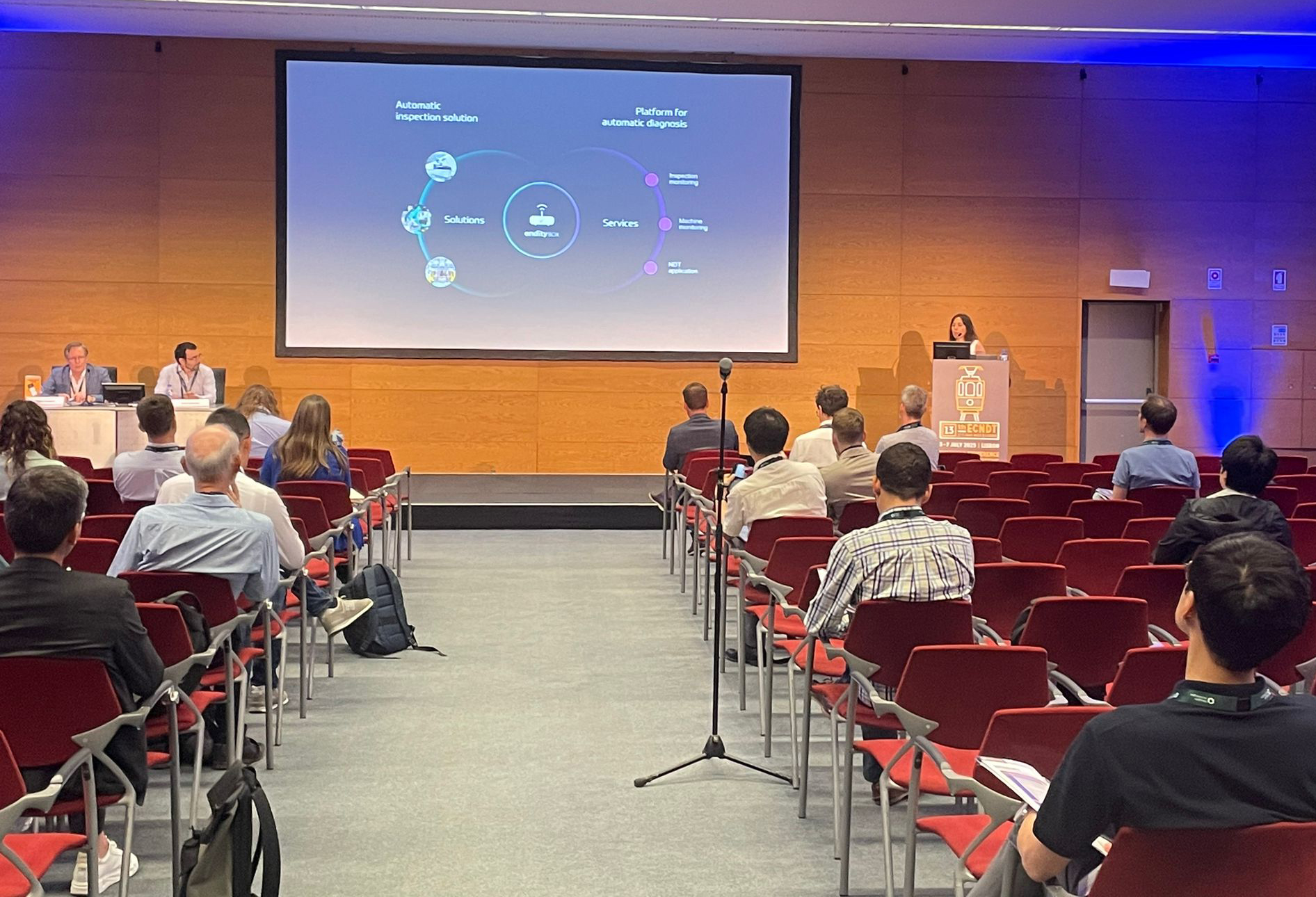 IDEKO is participating this week in the European Conference on Non-Destructive Testing (ECNDT), organized by the European Society for Non-Destructive Testing in Lisbon, Portugal.

Two researchers from the Manufacturing Processes group of the Research Center will present two solutions to streamline the evaluation of large amounts of data and demonstrate the possibility of automatically inspecting components with complex geometries that are difficult to access.
The technological center IDEKO, a member of the Basque Research and Technology Alliance (BRTA), is attending the 13th edition of the European Conference on Non-Destructive Testing (ECNDT) from today until July 7th. The conference is organized by the Portuguese Society for Non-Destructive Testing (FSEND-RELACRE) in Lisbon, Portugal.
Non-Destructive Testing (NDT) allows the verification of the condition and quality of manufactured parts without causing surface or structural damage to components used in high-demand and high-value sectors such as railways, aerospace, and energy generation.
For three days, the Portuguese capital will bring together the entire community linked to this discipline, including academics, inspection companies, accredited laboratories, industry representatives, and equipment suppliers, to delve into the latest advances in NDT equipment and create synergies.
IDEKO, with extensive knowledge in non-destructive testing techniques, plays a prominent role in the conference. Specifically, two specialists from the center's Manufacturing Processes Research group, Iratxe Aizpurua and José Luis Lanzagorta, will deliver presentations showcasing two systems aimed at streamlining data analysis and transitioning from traditional manual analysis to automated processes for complex geometry parts.


Accelerating data analysis
Today, early in the morning, Iratxe Aizpurua has presented the talk "Platform for ultrasonic data management and evaluation." During her presentation, she will explain the solution developed at IDEKO for managing and evaluating the large amount of data derived from ultrasonic non-destructive testing.
This technique uses high-frequency sound waves to detect internal defects in parts without causing any damage or alterations. As a result of these analyses, large amounts of data are generated, and while some aspects can be automated, such as comparison with reference patterns, there are parts that require high precision in manufacturing, have complex geometries, and require a thorough analysis by an expert.
To streamline this process, IDEKO has developed a platform capable of storing the inspection results from different methods and simultaneously monitoring whether the system parameters are functioning correctly. Additionally, this solution is equipped with advanced algorithms based on Artificial Intelligence. These algorithms effectively process and analyze the data obtained from the analyses.
This platform offers significant advantages. "Thanks to its flexibility, it promotes collaboration among users. Furthermore, it can be used on a local computer and can also be accessed through the cloud," Aizpurua assures.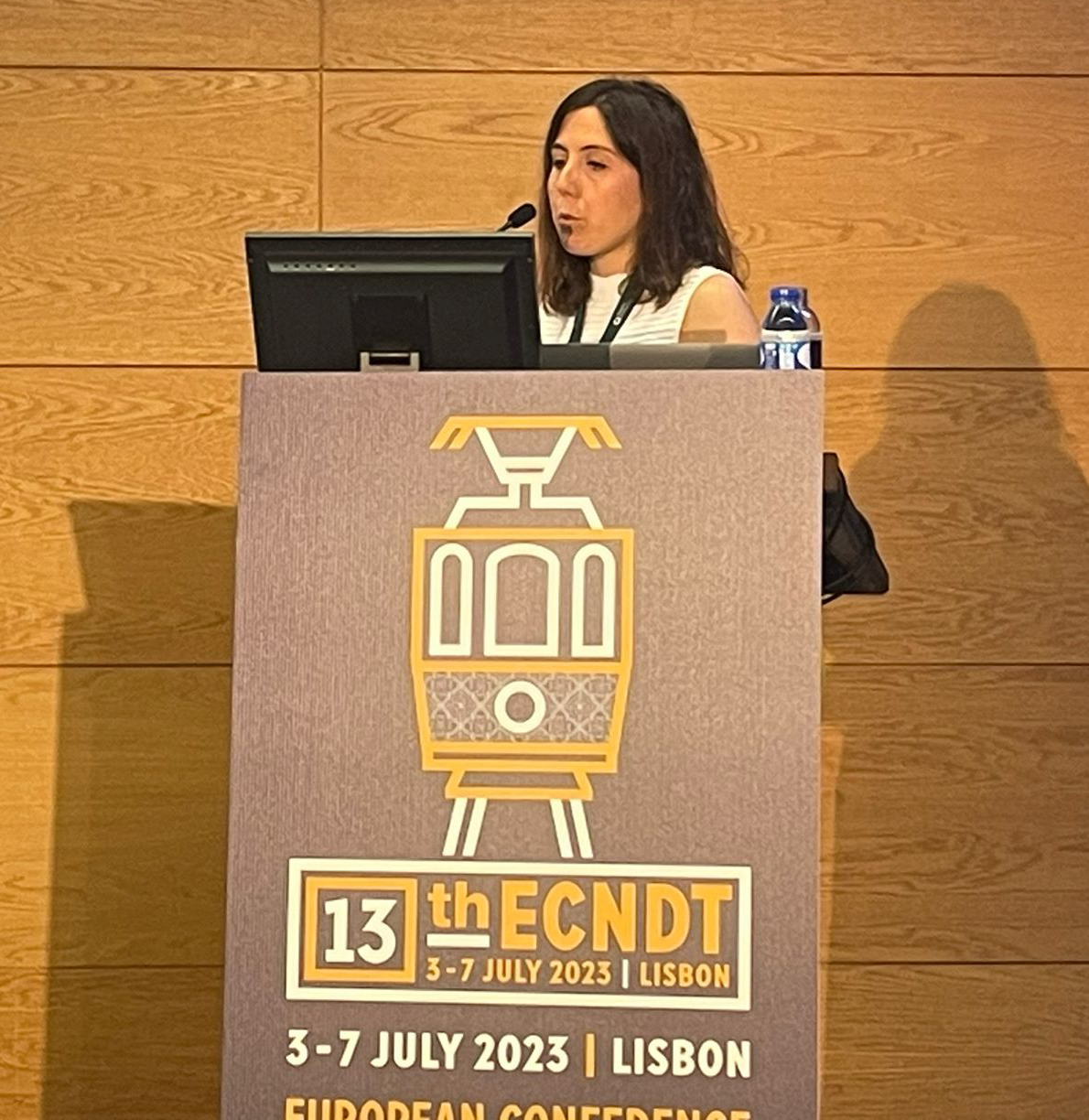 From Manual to Automatic Inspection

The second presentation will take place tomorrow, July 6th, and will be given by José Luis Lanzagorta. Through his talk on "Novel Automatic Inspections," the researcher will present automatic ultrasound and electromagnetic induction solutions that can apply Machine Learning algorithms to facilitate defect detection in parts.

In this regard, IDEKO has developed two automatic inspection setups that enable precise operations to replace manual analysis of large-sized parts with complex geometries and areas that are difficult to access for automated inspection, requiring advanced algorithms. "To make the analysis of these components cost-effective, specialized inspection systems and advanced algorithms capable of processing a vast amount of information are needed," explains Lanzagorta.

One of the solutions developed by IDEKO for enabling automated inspection of these components utilizes the Eddy Current technique, which is suitable for detecting defects or irregularities on the surface of metallic parts or other conductive materials subjected to electromagnetic currents. In the other solution, the technological center has created an automatic ultrasound inspection setup to inspect flanges and detect internal defects in different areas using a multi-element ultrasound probe (Phased Array) that directs the waves towards a specific orientation.

According to the researcher, to support this solution, an "advanced method has been developed to process the data obtained through ultrasound and identify defects based on the echoes resulting from the piece's geometry." Both setups aim to demonstrate the feasibility of inspecting components automatically and transitioning from manual inspections to industrial ones.