21/05/2014
Safer train wheels thanks to ultrasonic defect inspection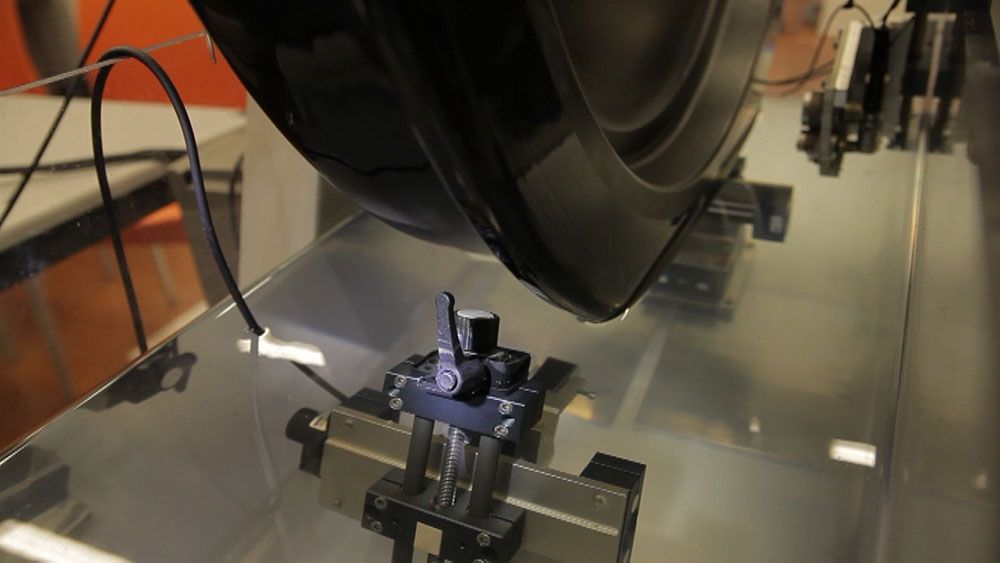 IK4-IDEKO is undertaking a project to develop a system for detecting internal defects in railway wheel webs.
IK4-IDEKO is working on applying the most cutting-edge technological knowledge to the inspection of train component defects. Specifically, it is developing a new ultrasonic inspection system for detecting internal defects in railway wheel webs. The centre will exhibit this project at the Machine Tool Biennial Fair (BIEMH) that will take place between 2 and 7 June at the Barakaldo BEC.
It is essential that train components are in excellent condition to guarantee safety and proper operation. To ensure that the condition of the parts is optimal, the market demands that component inspections are increasingly thorough. It is very important, therefore, to carry out research into methods and devices that allow the condition of railway components to be known in detail and in the shortest time possible.
The technology
Wheel inspection using the device being developed by IK4-IDEKO will be carried out with the train stationary by means of an ultrasonic inspection system located at a specialised measurement point. The maximum inspection speed is three revolutions per minute and the technique that will be used is pulse-echo immersion, using water as a coupling medium.
Benefits
The device being worked on at the Basque technology centre has several benefits with respect to conventional systems. For example, it has finer and more acoustically precise scanning beams that locate the defects more accurately. It is a flexible modular system that may be adapted to different railway wheel geometries, sizes and inspection sensitivities.
Furthermore, the angular sweeping technique allows sweeps to be obtained in all directions and a single revolution is sufficient to carry out the wheel inspection.
d