26/05/2014
ikDAS, a portable easy-to-use vibration analyser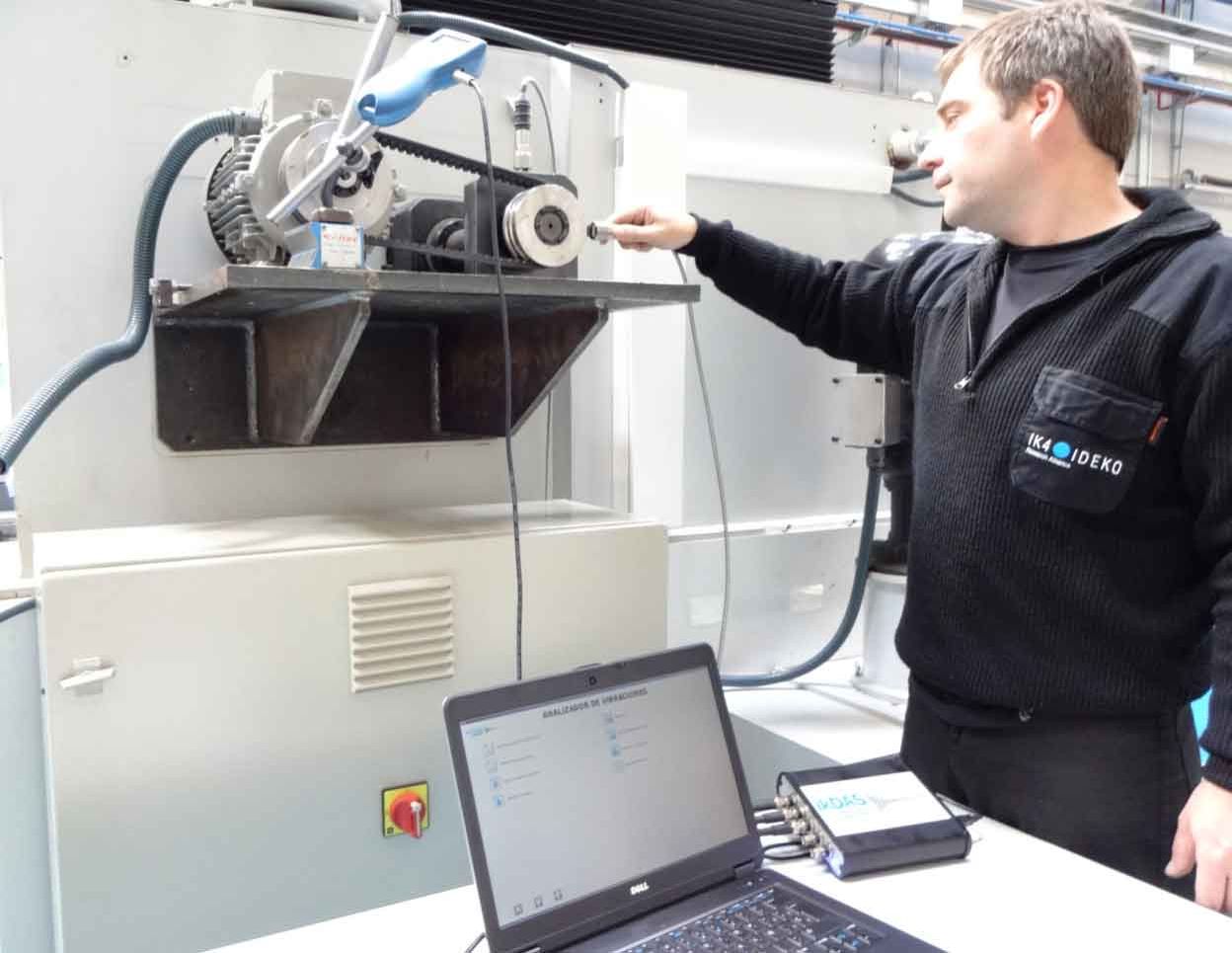 This device which, in contrast to conventional devices, does not require a great deal of knowledge to operate, will be one of IK4-IDEKO's exhibits at the BIEMH.
It is normal for industrial machines to vibrate. But when vibrations exceed certain limits, it can be an indication that there is a problem in the mechanism causing problems, such as excessive wear of a component, an incorrect setting or, more generally, faulty operation. Furthermore, companies require increasingly accurate machines and, for this reason, it is essential to reduce vibrations to the very minimum.
IK4-IDEKO has developed a portable device called ikDAS, which records and processes the machine's vibrations in order to diagnose any potential problems. This data acquisition platform measures and analyses the dynamic behaviour of your machine tool in a simple way, therefore it is an ideal system for setting-up and managing the maintenance of your machinery.
The Basque technology centre will exhibit this device, which is smaller and easier to operate than conventional devices, at the Machine Tool Biennial Fair (BIEMH) which will take place between 2 and 7 June at the Barakaldo BEC.
Normally, to analyse vibrations and solve the problems of the machines where they originate, large pieces of equipment and expert personnel are required with the economic cost that this entails.
ikDAS, however, is a portable device made up of a minicomputer and a signal acquisition unit. Furthermore, it is equipped with a simple and intuitive interface which can be operated after brief training without the need for any specific knowledge.
Usefulness and applications
This device, which highly simplifies vibration analysis, is an ideal tool for tasks such as maintenance, assembly, machine preparation, resolution of machining problems, etc.
It has 8 software modules that are widely applied in machine vibration analysis, and which are fully configurable to the user's requirements; Signal acquisition and frequency analysis, natural frequency analysis, gear and bearing analysis, machine balancing, oscilloscope, low frequency data logger, measurements during start-up - Run-up, and severity monitoring.
Operation
The unit captures signals from an IC piezoelectric accelerometer or voltage signals that the software processes for its subsequent display and spectral analysis. This data is offered in different formats that allow it to be shared with specialised personnel, if desired.