16/05/2017
Intelligent solutions to optimize the development of applications based on data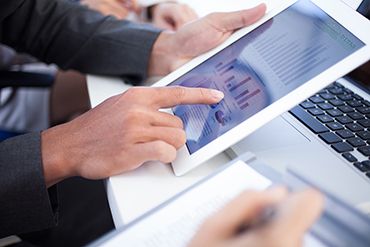 The European project DITAS, in which the Basque technology centre IK4-IDEKO is involved, seeks to improve the development of data-intensive applications in areas such as health and industry

The initiative with a budget of 4.4 million euros, started at the beginning of the year and has eight international partners

The results of the project, a new framework for the design of applications, will be distributed as open source.
The use of information and communication technologies in the most common areas such as trade, transport, industrial manufacturing, smart production lines, computerised health care known as eHealth, or the self-driving car sector requires the development of new solutions able to seamlessly process and manage vast amounts of data in a safe and efficient manner.
This is the backdrop in which the European project DITAS (Data-intensive applications improvement by moving data and computation in mixed cloud/fog environments) is being developed, an initiative with the participation of IK4-IDEKO, the Basque technology centre specialising in Advanced Manufacturing .
The project started in January this year and aims to create a new workspace or framework - which will bear the same name as the initiative - with the mission to facilitate the development of data-intensive IT applications in the industry and healthcare sectors among others.
The design of a smart framework is a key element in the development of IT applications as this supposes a technological structure that encompasses concepts, practices and protocols that must meet concrete problems, render a strictly defined assistance and serve as a basis for the organisation and development of software.
The innovative approach of the DITAS combines the advantages of cloud computing with the fog computing paradigm with the mission of developing a framework to simplify the development and execution of data management applications.
DITAS has a budget of 4.4 million euros, funded by the European Commission through the ICT program within the Horizon 2020 program for support in research and innovation.
Download complete press release of DITAS project