09/02/2015
INTELSUITE collaborates with Deusto University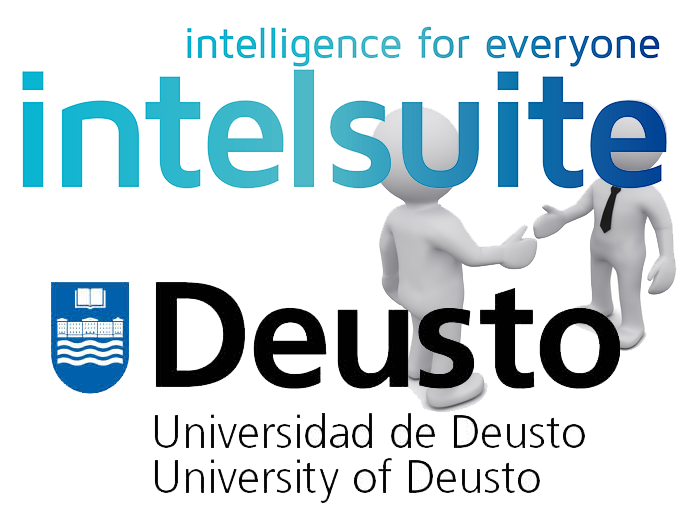 INTELSUITE has reached an agreement with the Engineering College of Deusto University to participate in the academic training of students of Industrial Engineering Master. Thanks to this agreement, the students of "Business Strategy and Innovation" will have access to basic knowledge of the Competitive Intelligence activity.
The students will learn the benefits of Competitive Intelligence, the impediments and facilities of establish a process of Competitive Intelligence in an organization, the most interesting Information Source types as well as the Data Bases where to find useful information for decision making (patents, scientific articles, PhDs, tenders and Public Contests, Government subsides, Standards, legislation, etc.)
Furthermore, the students will do guided practice with INTELSUITE Competitive Intelligence Software (Business version) testing, in situ, the benefits and the efficiency of using professional software to practice Technological Surveillance and Competitive Intelligence.
INTELSUITE, this way, consolidates its commitment with the training of new generations in the field of Competitive Intelligence, helping to end the "vicious circle" in which this discipline is being held. As Eliana Benjumeda perfectly reflected in his VISIO 2014 paper, the Competitive Intelligence is immersed in a circle that begins with insufficient qualifications and disappointing results for companies, leading these companies to consider the Competitive Intelligence activity as an expendable. In the absence of demand from businesses, educational centers do not see as a priority to train students in this field, which starts the circle again.