25/02/2016
IK4-IDEKO remains committed to improve the scientific and technological profile of its researchers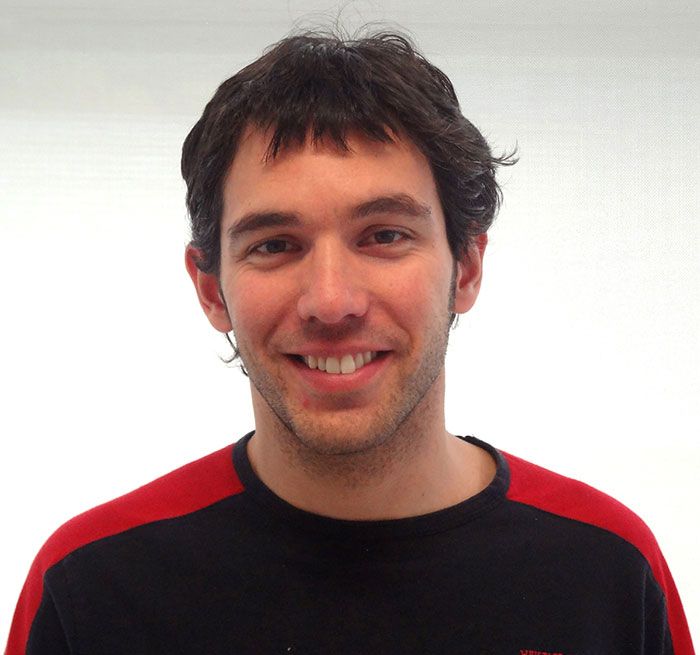 The technology centre IDEKO-IK4, benchmark in Advanced Manufacturing, continues committed to scientific and technological training of its researchers team and has added another Ph.D. holder to its payroll.
On 4 February, Álex Iglesias, researcher in the Dynamics and Control line of the Elgoibar lab, obtained his doctorate from the University of Girona, after reading a thesis on new techniques in advanced manufacturing, which presents new methods for improving the prediction and suppression of chatter in milling processes.
With this academic mention, IK4-IDEKO has now a total of 25 Ph.D. holders. These excellence profiles fit in perfectly with the aims of the Basque Government to reassess all centres that are part of the Basque Network of Science, Technology and Research (RVCTI).
The incorporation of high-level researchers in the organisation is a key objective to prepare IK4-IDEKO as a technological centre specialised in advanced manufacturing, a new manufacturing paradigm based on transferring cutting-edge technology to industrial environments.
The research work, "Milling Stability Improvement Through Novel Prediction and Suppression Techniques" presented by Mr. Iglesias proposes improvements in current stability models for milling processes as well as novel experimental techniques to draw up a more accurate profile of the dynamics of the machinery used in this process.
In addition, the expert presents three new complementary solutions of chatter suppression through automatic modification of cutting parameters, passive self-tuning damping and active damping using the driving mechanisms of the unit itself.
Set-up in 1986 to meet the technological challenges of machine tool manufacturers, IK4-IDEKO has now a staff of more than 100 researchers who focus on the design and development of technological solutions that meet the needs of industry.
The technological centre works along seven distinct research lines: Strategic Innovation, Machining and Production systems, Dynamics and Control, Intelligent Software, Manufacturing Processes, Inspection and Measurement and Design and Precision Engineering.
Congratulations Alex!