19/05/2016
IK4-IDEKO billed 9.6 million euros in 2015, eight per cent more than the previous year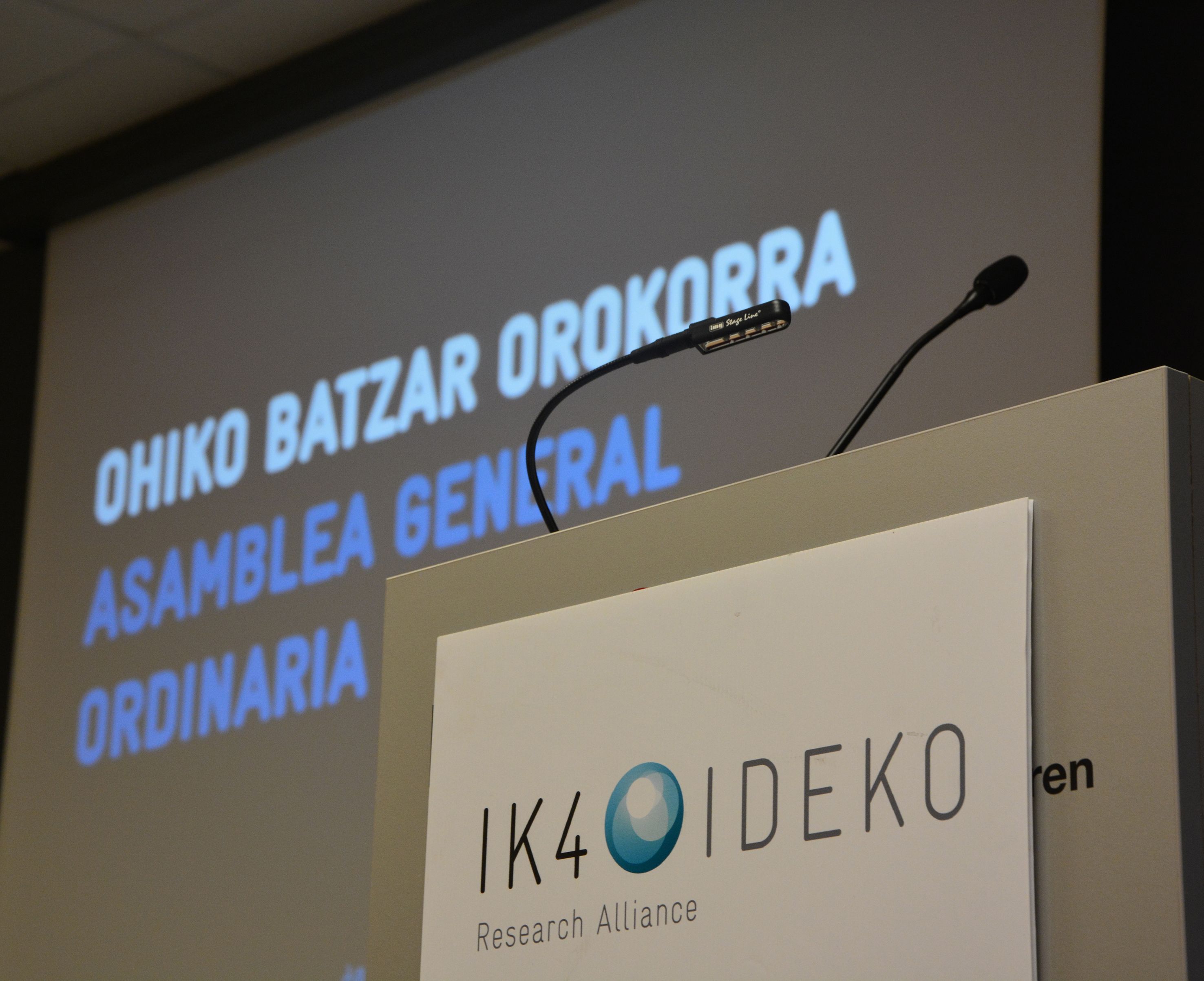 Turnover from R&D rose by 7% to 8.3 million euros
The Elgoibar Centre was certified again as Multi-focused technology centre of the Basque Network of Science, Technology and Innovation (RVCTI)
IDEKO-IK4 is building a new CNC and Digital Factory laboratory
(Elgoibar, --- May 2016).- The Basque technology centre IK4-IDEKO, specialised in advanced manufacturing, reported a total revenue of €9.6 million, up 8% from the previous year.
In addition, turnover for R&D increased by 7% compared to 2014 to €8.3 million, reaching a perfect balance between the research performed by the centre, some 45% of the total income, and technology transfer through direct contracts with companies, which stands at 55%.
Ramón Uribe-Echeberria, CEO of IK4-IDEKO notes: "This balanced combination of research and innovation allows us to keep up R&D&I in a sustained manner over time, providing the value that businesses demand."
Moreover, the technology centre took part in all major programmes in the field of advanced manufacturing launched by public administrations at a regional, national and European level.
"Last year was a great year for IK4-IDEKO, as we broke all records in the number of projects and turnover. Even so, the current economic climate still remains very complex and volatile and the future is still very uncertain." warns Ramon Uribe-Echeberria.
With regard to projects subcontracted by companies, the technology centre saw a significant increase in its client portfolio that now holds 79 companies, of which 15 are new.
In addition, IK4-IDEKO introduced new collaboration models for its customers based on flexibility and integration, a strategy that adds value beyond the traditional project contracting models.
These results were approved by the General Assembly of the technology centre, which was held last Friday, May 13 at the headquarters of IK4-IDEKO in Elgoibar.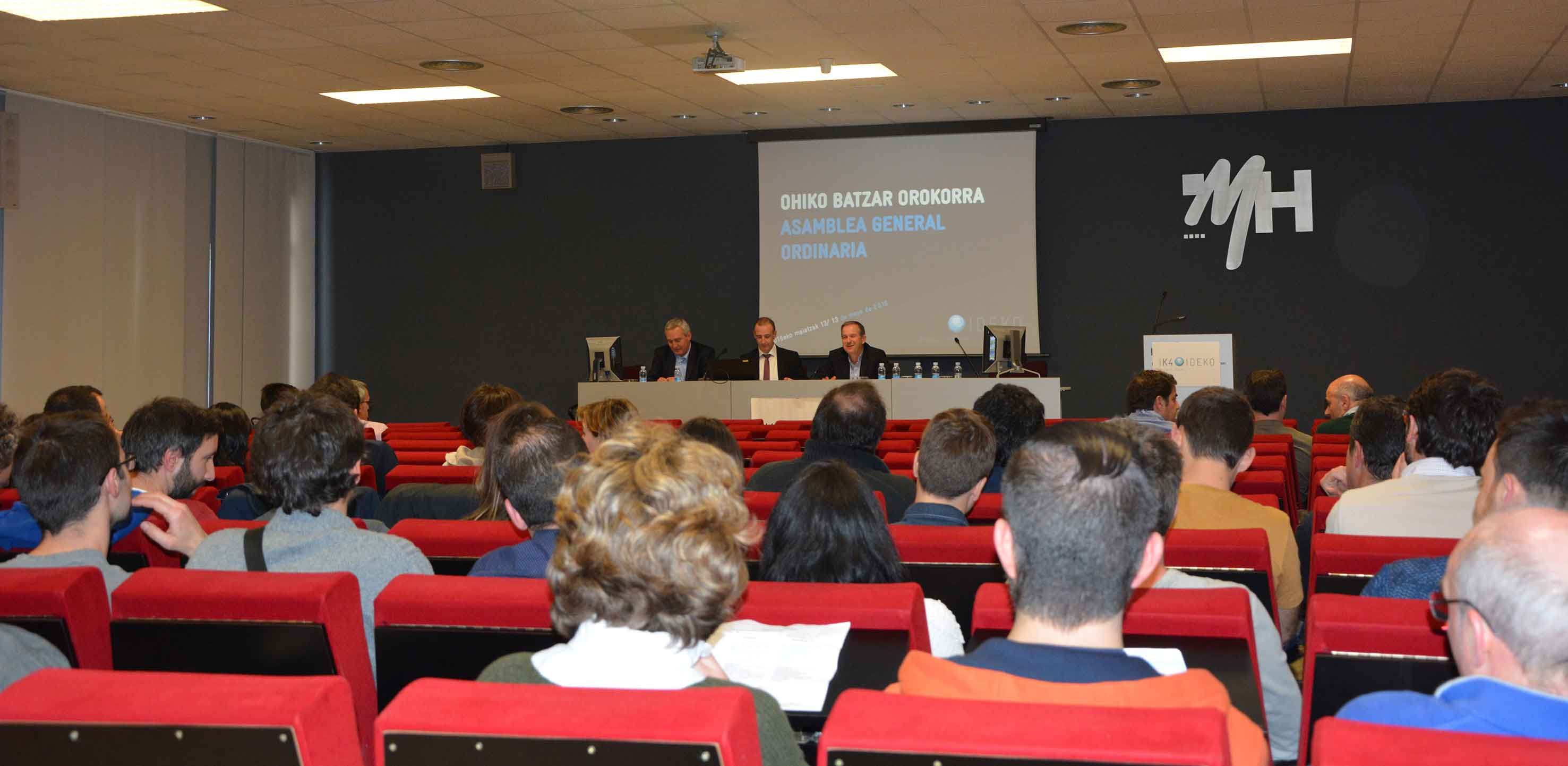 Collaboration with public administration
In 2015, the Basque scientific and technological climate was marked by the completion of the reorganisation of the Basque Network of Science, Technology and Innovation (RVCTI), with the aim of steering the activity of the certified entities toward greater market efficiency with outstanding levels of excellence.
In that process, IK4-IDEKO was certified again as a Multi-focused technology centre, a major milestone for the technology centre that is always in pursuit of higher levels of excellence.
As a certified centre, IK4-IDEKO has designed the Action Plan 2020, a roadmap which sets out the strategy and action to follow by the technology centre to achieve the objectives.
Investment in leading edge equipment
IDEKO-IK4's commitment to innovation and technological excellence is ongoing, and as such a new CNC and Digital Factory laboratory is being built to meet the new demands that have arisen from technologies 4.0 used in the manufacturing industry.
This new equipment has been designed to develop and experiment with comprehensive automation solutions in a context of constant digital transformation in industrial environments.
The laboratory is equipped with a space for testing and validation of solutions in CNC and advanced automation, connectivity in industrial environments, monitoring and analytics of production resources.
With this space, the technological centre aims to underpin its positioning as an outstanding benchmark in advanced manufacturing and industry 4.0.
Last year, the technology centre filed for three new patents resulting from the research and development undertaken which sets the portfolio of active patents at 22.
In addition, research of the technology centre has also resulted in a large number of publications: we published 11 articles in indexed journals and 9 articles at congresses, as well as numerous scientific articles.
A date with the machine tool industry
The technological centre, an outstanding player in the transfer of advanced technologies to the field of industrial manufacturing and the development of equipment manufacturers, will play a prominent role at the next edition of the Spanish Machine Tool Biennial (BIEMH), held from 30 May to 4 June at the Bilbao Exhibition Center.
At this event, IK4-IDEKO will showcase the active dampening system DAS, developed in collaboration with the Basque machine tool manufacturer Soraluce. This system was given the "Quality Innovation of the Year 2015" award in the category large companies. This prize is given on a yearly basis by the Finnish Association of Quality.
Moreover, a high-precision tool to manufacture free form components on industrial lathes for the aerospace or automotive sectors among others will be presented by the technology centre at the BIEMH. The new application, called Fast Tool Servo, is a quick drive system that enables the generation of non-axisymmetric forms on industrial lathes, on which up until now it was only possible to to create an object with symmetry about an axis of rotation.
IK4-IDEKO will also present an advanced system for measuring train wheels, developed together with Danobat, which allows the user to schedule maintenance beforehand, predict wear and optimise all machining tasks. The development, already in operation at the Euskotren facilities in Gernika, uses laser triangulation techniques and algorithmic functions to collect and process the necessary data to reconstruct the wheel profiles.
About IK4-IDEKO
IK4-IDEKO is a technology centre with its headquarters in Elgoibar, Gipuzkoa that specialises in manufacturing and industrial production technologies. The centre was created in 1986 to respond to highly technological challenges from the Mondragon Corporation machine tool companies; today it has more than 100 researchers and a portfolio of 79 customers a year.
Its R&D&I, aimed at offering differentiating technological solutions to companies to improve competitiveness, is grouped around seven research lines: Strategic Innovation, Machining and Production systems, Dynamics and Control, Intelligent Software, Manufacturing Processes, Inspection and Measurement and Design and Precision Engineering.