23/05/2016
Freeform Manufacturing: a high-precision drive for industrial lathes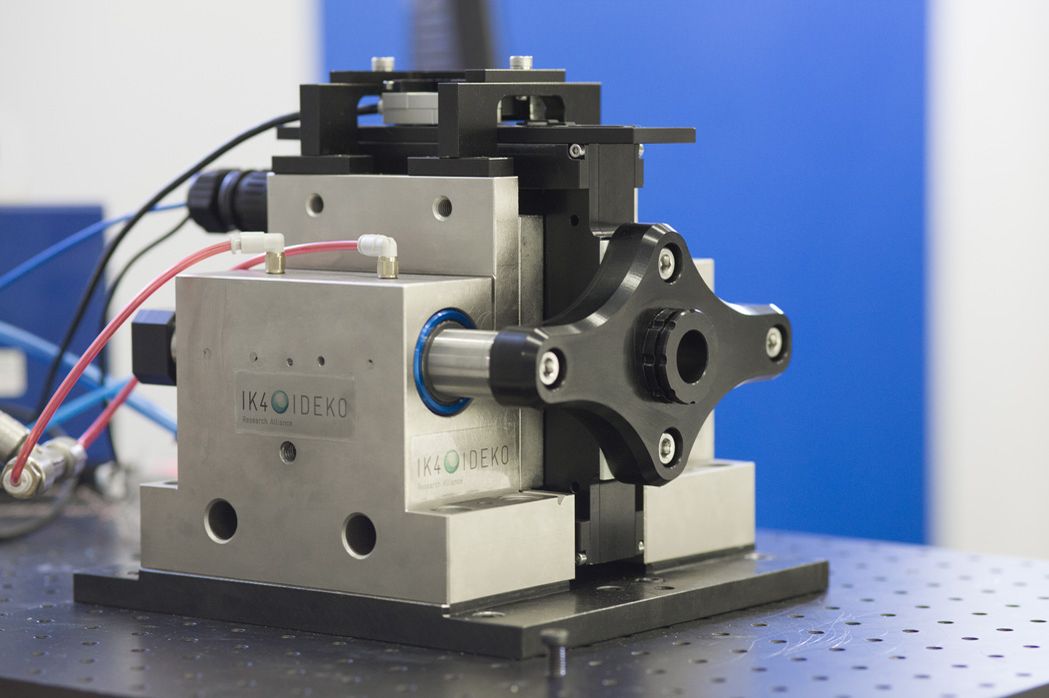 IK4-IDEKO researchers together, have developed a high-precision drive to manufacture freeform components on industrial lathes for the aerospace or automotive sectors among others.
The device, called Fast Tool Servo, is a quick drive for turning that allows synchronisation of rotation with the movement of the workpiece at high speed.
This tool makes it possible to produce non-axisymmetric freeforms on industrial lathes, on which up until now it was only possible to create an object with symmetry about an axis of rotation.
The development is driven by a piezomagnetic actuator mounted on an aerostatic guide and the actual real tool path is measured with an optical scale.
The IK4-IDEKO solution brings about significant cost savings in the manufacturing process of components since at present these parts can only be obtained on more complex, sophisticated and expensive equipment than lathes.
Another added drawback is that other drives similar to the Fast Tool Servo available on the market are limited to smaller ranges. This device has a capacity to move with a greater speed up to a range of 20 mm.
The development will be one of the solutions showcased at the next edition of the Spanish Machine Tool trade fair by the technological centre specialised in the transfer of advanced technology to industrial manufacturing environments.
This type of guiding along with the electromagnetic drive designed by IK4-IDEKO, and the use of optical scales guarantee high precision standards on the machine.
Gorka Aguirre, researcher at IK4-IDEKO says: "This is designed precision engineering. We aim to find the perfect balance between speed and force".