29/10/2012
A grinding method based on using a minimal amount of lubrication.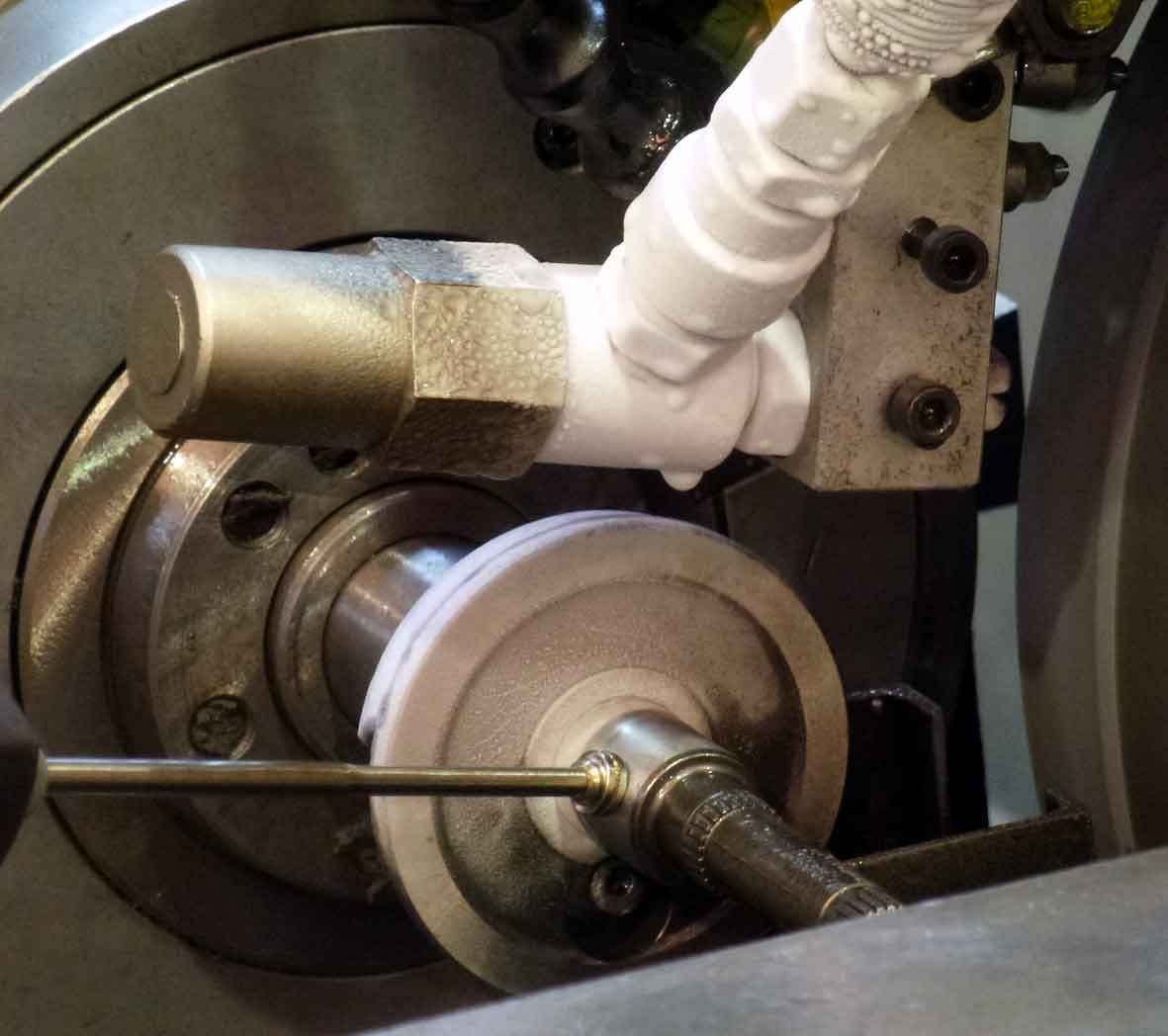 Industrial validation of the new technique was performed on the premises of the end user, Jasil in Portugal, with very positive results, which have shown the field of application for MCG technology.
IK4_Ideko has led this European Union project on eco-efficient grinding with MCG, an innovative cooling technology. The final meeting for the project is now being held after two years of work.
During the two years of the project, a new method of grinding was developed based on the use of a minimal amount of lubrication and aided by applying cryogenic CO2 gas.
The project was based on a new approach, called MCG or Minimal Coolant Grinding, a technology similar to MQL (Minimum Quantity Lubrication) used very successfully in cutting processes such as drilling, turning or milling, where the coolant is pulverised or atomised over the cutting area. MCG: an application to replace MQL in grinding.
MCG (Minimal Coolant Grinding) technology is a lubrication and cooling method in grinding based on freezing the oil inside the pores of the wheel, using a source of cold, and then grinding with the frozen oil. The solidified oil is trapped in the pathways formed by the porousness in the wheel and adheres to it, despite the centrifugal force to which it is subjected. The heat generated by grinding liquefies the oil when grinding starts, giving rise to lubrication which is provided throughout the time of contact. This technique, patented by IK4-Ideko, makes it possible to have a supply of lubricant throughout the time of contact during grinding, something that is not possible with traditional methods of MQL used in turning and/or milling, except in a few, extreme cases.
6 SMEs from Spain, Portugal and Germany, 4 universities and research centres in Spain and Germany; and 1 non-SME industrial partner from Portugal have taken part in the project.
IK4_Ideko was also responsible for assembling correctly all the element developed by the partners the final prototypes, also for defining and controlling the specifications and implementation of the final demonstration units.