20/06/2017
More efficient and competitive composite materials for industry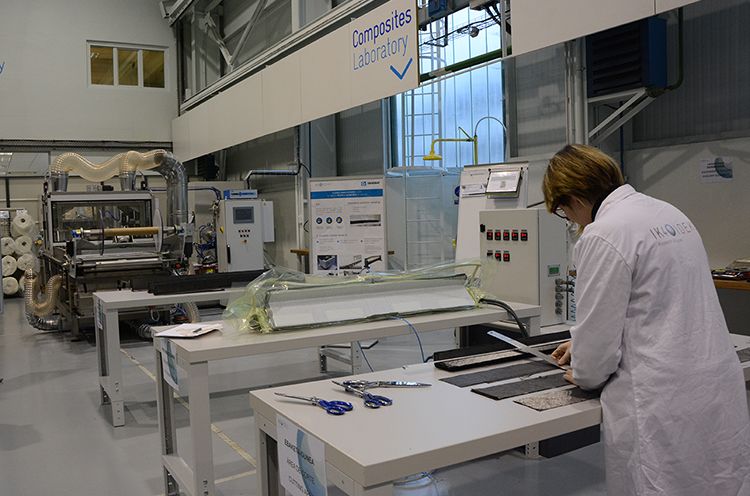 IK4-IDEKO at the MATCOMP 2017 Congress held in San Sebastian from 21 to 23 June
Industry demands lighter and more rigid materials with a greater impact resistance. Composites are an excellent option to meet these requirements, but investments for research are necessary to devise more efficient and competitive manufacturing processes.
With the aim of analysing the latest developments in the field of composite materials, on 21 to 23 of June San Sebastian will host a new edition of the MATCOMP congress, a forum in which the technological centre IK4-IDEKO will have a prominent presence.
The Congress, held every two years, offers numerous talks on innovation with a scientific and technological approach that seeks to increase the use of composite materials in sectors such as aeronautics, automotive, railway, transport, wind energy, industrial resources and machine tools.
In addition, the event provides an opportunity to present and discuss the latest research and the most innovative technologies in the field of composite materials.
The second day of the congress, the IK4-IDEKO researcher Francisco Javier Vallejo will read a paper explaining the new advanced manufacturing processes for composite material reinforced with glass fibre.
The paper, entitled "Development and Automation of the new manufacturing process of composites based on ultraviolet curing prepregs", has been written by Vallejo together with the researcher Ane Aranburu.
The conference will focus on the use of mechanisms to reduce the costs of manufacturing processes and improve the properties of the composites to compete with other materials.
More specifically, the work provides details of a new impregnation, consolidation and curing process of composites that is divided into two stages. First of all, ultraviolet curing prepregs are automatically manufactured. Secondly, consolidation takes place by applying pressure and ultraviolet radiation of the composite resulting in the end part.
The new development is an alternative to the traditional manufacturing processes of composites, including infusion and curing in an autoclave.
Vallejo and Aranburu continue their research on composite materials in the research group specialised in manufacturing processes of IK4-IDEKO.
The Technology Centre has recently undertaken a restructuring of its research division to strengthen the expertise in advanced manufacturing, pursue closer ties with the industrial fabric and accelerate the transfer of technologies to the market.
The research lines of the firm now form four large groups: Dynamics and Control, Design and Precision Engineering, Manufacturing Processes and Information, Communication and Automation Technologies.
The reorganisation of the research structure is in line with the requirements of the Basque Network of Science, Technology and Innovation of the Basque Government. It has been designed to meet the needs of the industrial fabric and promote cooperation between companies.