22/06/2015
Lighter materials for the aerospace industry of the future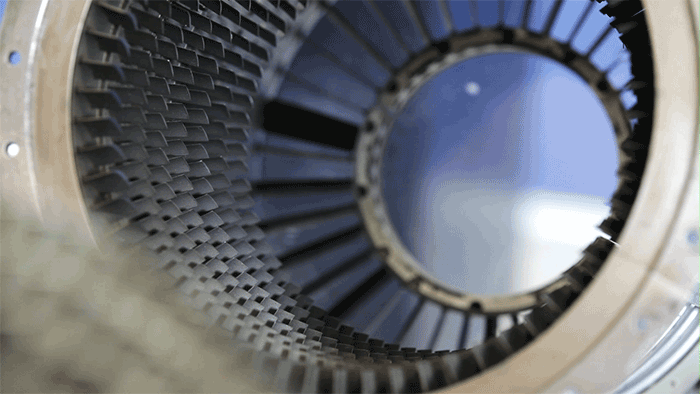 IK4-IDEKO participates in a European project to develop technologically advanced and lighter titanium alloys for the aerospace industry.
The initiative, with a budget of 5.7 million euros, aims to reduce energy consumption and greenhouse gas emissions from aircraft.
The centre of Elgoibar will take charge of implementing its benchmark advanced manufacturing technologies in machining these alloys.
The aviation and aerospace sectors are in constant search of ways of reducing costs, greenhouse gas emissions and energy consumption. The European project MMTech precisely addresses these issues, and aims to investigate the development and application of new technologically advanced materials in the manufacture of lighter aircraft.
The focal point of the initiative, to which the Basque technological centreIK4-IDEKO contributes with its knowledge in advanced manufacturing, lies on gamma-titanium aluminides (y-TiAl): very light and resistant alloys which are considered the next generation of materials in the aerospace industry.
These alloys provide greater strength and lightness to aircraft and, according to forecasts, reduce the weight by approximately 50% if all applicable components are replaced.
With a budget of 5.7 million euros, the MMTech project will develop new technologies and methods that will save costs in design, production, maintenance, repair and recycling of materials used in the manufacture of aircraft. The idea of recently started initiative is to optimise and simplify the manufacture of y-TiAl alloys, which up until now is a complex and costly process.
Gamma-titanium aluminides (y-TiAl) are suitable for use in aircraft engines and structural applications, but so far its use has been limited due to its high cost.
The main technological challenges of MMTech are to optimise the entire chain of production of y-TiAl by homogenisation of the sintering process, increasing flexibility in the use of additive manufacturing techniques and facilitating the machining process with advanced manufacturing technologies.
IK4-IDEKO's contribution
IK4-IDEKO provides key knowledge in advanced manufacturing techniques in the machining process of parts made with this new generation of metal alloys.
The technology centre of Elgoibar is responsible for improving the dynamic behaviour of the used equipment and active and passive vibration damping.
"Through this project, we gain more knowledge of machining aeronautical parts of y-TiAl, a material with complex machinability, for which equally complex technical solutions are required. These solutions are applicable to other less complex materials used in aeronautics", says Alex Iglesias, project manager at IK4-IDEKO .
The technology centre will also develop specific devices for passive and active vibration damping to facilitate the machining process.
The project, framed in the Horizon 2020 program to promote technological innovation under the European Commission, started this year and runs until 2019.
The initiative is led by the University of Sheffield AMRC with the participation of Mondragon University and the Italian multinational Fidia, among others.