12/09/2017
IK4-IDEKO reinforces its commitment to training with the addition of a new doctor to its team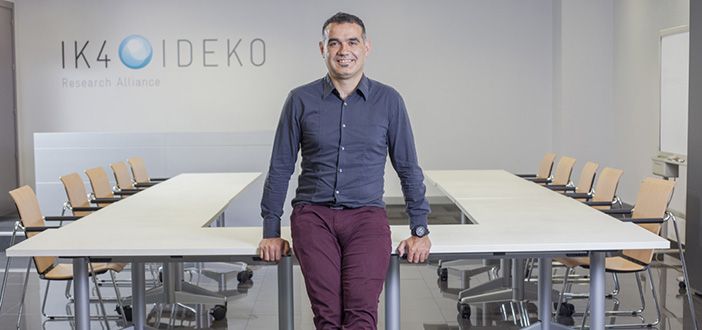 The IK4-IDEKO technology centre, a leader in the field of advanced manufacturing, has recently appointed a new doctor to its team of researchers as part of its drive toward technological and scientific training for its staff.
Following the defence of his thesis, which focused on advanced hydrostatic lubrication of precision tool machines, Harkaitz Urreta, who already works as a researcher at the head of the Elgoibar centre Precision Design and Engineering group, became the latest IK4-IDEKO expert to achieve this academic title.
Under the title "Active lubricated guidance for precision tool machines based on adaptive valves and fluids", Urreta has developed a thesis focused on the development of active hydrodynamic and hydrostatic technology for ball and roller bearings and high-performance mechanisms.
Urreta's doctorate, awarded by the University of the Basque Country on 20th July, brings the number of doctors on the IK4-IDEKO staff up to 29 researchers.
Urreta heads the Precision Design and Engineering group, whose central function is the development of high-performance products and the production of prototypes, structures, mechanisms and components for high dynamics in tool machines to achieve ultra-precision finished goods.
The inclusion of individuals with high levels of specialisation and academic training in the research centre's research team is in alignment with the Basque Government's requirements for centres that are part of the Basque Science, Technology and Research Network (known by its acronym in Spanish, RVCTI).
With a staff comprising more than 100 researchers, IK4-IDEKO currently works in four distinct research groups: Dynamics and Control, Manufacturing Processes, ICT and Automation and Design and Precision Engineering.
All these areas are essential to the implementation of the research centre's specialisation strategy as they offer a complete solution in industrial production and manufacturing technologies and provide the balance needed to transfer the results of the research from knowledge generation to the company.